Why I Write
May 4, 2015
Writing is the thing some people do to help understand the world around them. Writing is the thing some people do to help others understand the world around them. Writing is the thing some people do because they are bored. I write for all three of these reasons.
I can remember the first time my pen touched paper for a reason other than an assignment for school or other learning. It was third hour Spanish class, the second or third day of my sophomore year. That first writing was born of two parts, a lack of undertanding and of boredom. The lack of understanding stemmed from me seeing something that I couldn't wrap my head around, something I saw in the hall mirror that sat at the corner of the language hall. Funny enough it wasn't my reflection that puzzled me despite what my readers/friends may think. I still have that first "poem" if you will.
That girl over there, standing all alone, the one holding the books close to her chest: I used to know her. She had a dream and a constant smile, friends who cared about her and looked up to her. She was the one who offered help to anyone.
But now, now she needs the help. After pushing those friends away she cries herself to sleep. She wasted her future for just a few moments of forgetting. God only knows the last time she smiled her pretty smile.
You can see the marks on her arms: those are her cries for help. If she wasn't invisible to everyone, she would ask for help and forgiveness, except she doesn't know how to care anymore.
I remember her smile, I remember her laugh and I think to myself, what happened to the girl over there, what happened to the girl in the mirror?
It sucks doesn't it? I thought it did then and still do now as I write this. This thing does not fit the style of writing that I now have and prefer, but I do not hate it for its difference or quailty, or lack thereof; rather I love it. I love the thing that I created because it opened a door for me. A door that will lead me to great things and even a greatness that I never knew I had in me.
I can remember being told something that I couldn't believe at the time, something I still have trouble with.
"You have a way with words and the moment you are able to believe it, the more power you will have with something that already had immense power."
If I had even taken a second to listen to my friend at the time, I could have achieved greatness before now or at least made attempts such as this. Now that I know there may be even a hint of truth to what she told me, I want to use this power that I am supposed to have to make a difference.
I write now.
I've written a lot of things. I have been trying to embrace when I have been told. One of the best things I've written touches on the reasons for embracing the emotions behind writing and reading.  In the beginning I told myself that I wasn't writing because I just wasn't a writer.
I'm not a writer
Good or bad
It's just not what I'm known for
So what am I doing then?
Great question
And I don't really know
This isn't writing
This is just getting all of the voices
In my head
To shut up for once
I don't know what you would call that
Staying sane maybe
Well it's working
All I really know for sure
Is every time I pick up a pen and this notebook
There is this calm
And the voices quiet
So I make scribbling marks
That almost resemble letters and words
And I am able to retain most of my wits
But that can't be writing
Because I am not a writer
Right?
Then I told myself I wrote because I was either trying to stay awake in class or because I was bored out of my mind at school.  Then when I wrote at home, I told myself that it was so that I could sleep because the words that covered the paper bounced around my head keeping me awake until I released then through a pen.  Out at summer camp it was a "soulful" cleansing, which actually worked.  That soulful cleansing was the same reason I wrote after my friend died.
Death
It's right there
Up front and personal
It invades your space
Commands your emotions
And numbs your whole body
It threatens to overtake you
But don't let it
Be strong for the one you lost
It's what they would want
Be strong
I even wrote for the sole pupose of trying to win a contest, which, by the way, was so nerve-racking that I thought  I was going to pass out filling out the entry forms.  Doing that I realized something: writing is a form of art, a way of baring one's soul and showing emotion and I absolutely hate it. 
Yet I can't stop writing, I can't stop creating.  I don't know where this will take me and I don't know where I will take this.  All I know is that there are different reasons for writing.
Writing it the thing that some people do to help understand the world around them.  Writing is the thing some people do to help others understand the world around them.  Writing is the thing some people do because they are bored.  I write, and read, for all three of these reasons and many more.  Why do you?
You ask me why I write
So I say
Because I am bored
You ask me why I write
So I say
Because my hands won't sit still
You ask me why I write
So I say
Because I want the voices to shut up
You ask me why I write
So I say
Because I want to sleep
You ask me why I write
So I say
Because they can't
You ask me why I write
So I say
Because you don't know
You ask me my I write
So I say
Because if I don't who will
You ask me why I write
So I say
Because you need to know
I ask you why you read
So you say
Because now I will know everything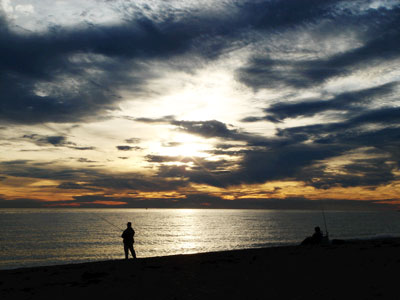 © Sarah C., Hillsdale, NJ