Welcome to the Snow Globe
September 1, 2015
"I have lived in the same country my whole life." I begin.
"Big deal." You say.
"I have lived in the same state my whole life." I continue.
"Me too." You counter.
"I have lived in the same county, same town, and same house all my life." I explain.
"So what?" You ask.
"So what? So welcome to the snow globe." I offer.

While my fellow small-towners would give me a look of understanding, you look puzzled. Your forehead is a little crinkled and I notice how your eyes narrowed at my words. Yes, I said snow globe. I'll explain myself. Let me take you on a tour.

The culture is different here. In a place where the number of alfalfa pivots can contend with the number of houses, the culture is bound to be different. If one lives here long enough, that person will become fluent in farming terms and well acquainted with the rules of gossip. I can tell you who lives where and who does what, especially by the brand of tractor sitting in their gravel driveway.

First names become irrelevant because last names tell one all they need to know. If you live here in this dome, then you must be very careful. Do not do anything that will dishonor that last name. Do not use questionable language. Do not skip Sunday meetings. Do not stay out too late. Do not walk out of that straight line. If you mess up, then you're going to want to run. When you do start running, you will feel a rush. You'll have big dreams of a new beginning, a fresh start, and just as those pleasant thoughts cross your mind, you hit a wall of glass.

Remember? This is a snow globe. One small bump and a ripple is sent throughout the entire town. Break tradition and the whole community is turned upside down. The harsh feelings will fall like snowflakes and, over time, settle next to your feet. A common characteristic of these feelings is an inability to melt away. This place is a bubble and it seems as if nothing else exists.

Outsiders find it amusing to peer through the glass and study what is inside, but these observers never look long enough to truly understand. All I can offer is my insignificant salutation: welcome to the snow globe.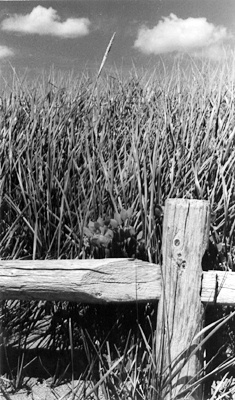 © Steve S., Marblehead, MA