Tears of 2015
December 4, 2015
Every year, tears are shed, and life changing events are engraved into reality as a dancer. The peak of an athlete's career, may end up being their final stand, and everything following quickly transforms into a downward spiral. Everything good is turned into an old dream, and nothing seems to be going right. Injuries disable dancers from vigorous practice, tearing every ounce of you down, and relying on your own willpower to succeed. In my life as a dancer, there have been devastating injuries that cost me the placement that I wanted, and the year of 2015 almost put an end to dancing altogether.

Two weeks after receiving eighth place at the New England Regional Championships for irish dance, and earning a spot at the world championships, one silly mistake cost me all my hard work and training. My toe got caught on one of the thick boards of marley I use to practice dance, and I lurched forward across my bedroom floor, as I was running into my room. I instantly felt a shock throughout my leg, and my great toe throbbing, as a reach back to make sure I'm ok. I try to shake off the pain, but it only seemed to be getting worse. Limping down the stairs, I yell to my mom, "Can you get my an ice pack?"

"Why? What happened?" my mom questioned.
"I stubbed my toe on the dance floor upstairs."

"Okay. Let me take a look at it, but I'm sure it's fine," she replied as I was one of her crazy patients that insist they're hurt, but perfectly fine. I dunked my foot in a giant tub of ice, which at first made the pain sufficiently worsen, but then numbing the pain.

By noon the following morning, I couldn't put any weight on my foot, and was glued to the family room couch. I convinced myself that I was fine but my mom suspected something was wrong. She took me to Access Sports and Medicine to get it checked. The doctor I saw told me that my toe was fine and the swelling was just from the impact of the dance floor. I could go back to dance later that week if I stayed off it for a few days.

The Friday before Christmas vacation came around, and the pain still persisted, so I decided to use my Christmas to take a break from dance, and rest. I attempted to dance almost a month later, and I couldn't fit my foot into my dance shoe, let alone get up on my toes, and pound my feet into the floor. I went back to the doctors, this time seeing someone different from the first time. "You simply stubbed your toe, and the pain will wear off in a few days. In the meantime, just dance through the pain as much as you can," is what the doctor told me. Before I kept dancing, my mom got another doctor; a friend of hers who also worked at access to take a final look at my x-rays. Out of the three different doctors, not one could find anything abnormal with my toe.

A few weeks later, I began to realize that something was really wrong, since I was still unable to dance. I saw a doctor at Boston Children's Hospital, and almost immediately, diagnosed me with an avulsion fracture in my bunion, and soft tissue damage. I was put in a walking boot for two weeks, and was able to dance a month later. Four weeks later, the World Irish Dance Championships was three weeks away, I spent as much time as possible trying to dance, and regain strength back in my foot.

My toe was mostly healed in time to go to Montreal. I felt as prepared as I could be, and was dancing almost back to normal. Everything seemed to be moving uphill for a few days. When I got on the world's stage, I was never happier, and I wish that moment could last forever. An empty stage, with blinding lights blurring your vision, but still allowing you to make out familiar faces in the crowd of hundreds. The best music for irish dance in the world playing, and waiting for you to create a visual image of the beauty. What more could a passionate dancer ask for? Walking back to my dance bag after I was done dancing, my foot gave out, and I collapsed backstage. It started hurting more than it ever did before; feeling like knives stabbing into my foot, not giving me a second of relief. I crawled back to where my mom was sitting, ripped off my shoe, and stared at my purple foot, about twice the size as normal. I iced it right away, but my second dance was in an hour. I had the option to drop out of the competition then, and looking back, I wish I did. The second time on stage might have been the worst time I have ever done that dance. All of my action shots had me with my heels flat on the ground and the cement wall holding back my tears was about to crack. I couldn't walk when I got off stage, and luckily that was my last time dancing that day. I immediately burst into tears, that smudged my makeup, making me look like I had a black eye. My friends stayed with me as I was icing my foot, and the rest of that day. They are always there for me, and I am very thankful that I can count on them to always be by my side.

After the competition was over and we returned to Stratham, NH, I went back to Boston Children's Hospital, and got an MRI on my toe. I not only rebroke the same bones as before, but I also had several other stress fractures in my toes and sesamoids, and more soft tissue damage. I was put in a boot for two months, which made me miss the National Championships. It was an extremely long three and a half month break from dance. Watching all my friends go to the Nationals, and I had to stay behind. My return to the world of irish dance began in August, and was an extremely slow process. I was struggling to regain my stamina and training from World's, enduring terrible after-injury pain, and receiving the worst blisters of my life. I was finally back to normal three weeks before the Regional Championships, where I was expected to qualify for the World Championships like the year before.
I danced my absolute best on stage, and wouldn't redo it if I had the chance. At the end of the day, I got 14th place, missing the qualifying placement by half a point. My hope of going to Glasgow, Scotland was gone. Even though I was upset, I know I danced my best and within the last year, considering I was only able to for four months. I am using this experience as a reminder to keep trying and that I will make it to the World Championships in 2017. I have the determination and willpower I need to accomplish my goals because of tears I've shed, and hardships I have endured. I'm ready to take on whatever my feet have to kick at me!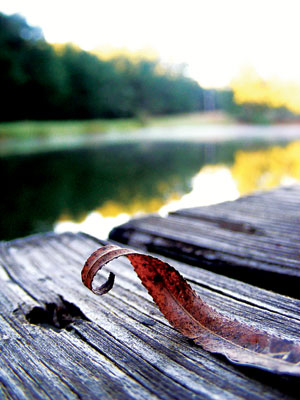 © Jack B., Central City, KY