A Love
June 7, 2016
I step off of the bus and the shock of the sight before me, takes my breath away. Tall, twirling, insane, metal structures could be seen even from the parking lot. Dad looks at me and we begin to walk toward those tall menaces. All my friends are giggling and arguing about what we should do first; how can I choose if I have never even seen one of those before? We made it to the gates and our gear was thoroughly searched. Then we start hiking in a different direction. Screams of joy, rattle of machinery, the constant prattle, flashing lights, and the smell of food all bombard my already weak brain. My brain just can't take everything in, but my heart can. I still can't believe that I am actually standing here! The very place that I have only dreamed of coming to. Only a few minutes go by and then we are standing at our destination. A huge bold letter sign says, "COMET". We wait, and wait, and wait in line for our turn. An eternity goes by.

"How long is this going to take? Will the suspense never end?" I wonder.

After around forty-five minutes, our turn is up. I watch as a train of cars slowly hauls its way up to us. All those blue boxes magically sticking together, as well as staying on the track, makes me nervous. Dad begins to smile. A smile that fills me up with fizzing happiness. "Who's nervous now?" I laugh at my thought and clamber into a seat. I pull the metal rod over my legs. An employee walks up from the back and begins checking to see if all our restraints have been set right. He jiggles my restraint and walks up to the car in front of me. All good! The employee gives the thumbs up. Time slows down. The long train lurches forward.
Click…..click…..click..click..click. Our backs press against the back of the seat as we slowly clamber up the tracks. We are rising up off the platform. My legs begin to hurt. All the voices drift away. The trees seem to be shrinking. I can see only the tops of them now. "Oh look how small everyone is!" Click..click..click. My vision blackens and all I can see are the wooden tracks. Click..click..click. We keep going up, click..click..click, and we suddenly drop down the other side of the hill. Up, down, swerving side to side, nearly touching the ground, nearly touching the sky, then we finally slow to a stop. I'm smiling, the same contagious smile that my dad has. What I had just done, what I had just experienced, has changed everything. "So, what did you think?" Dad looks at me with an impish grin. "Let's go on another one!!" I scream!

We grab all our belongings and head off the platform. Suddenly, we start to laugh, and my friends all gather around. The ecstatic energy just keeps growing and growing as we recount what we had just felt. Now, I finally understand what it feels like; to be on one of those. You're flying, you're gliding, and you're zooming around. I have fallen in love.

"I love roller coasters!" My heart bounces joyfully in my chest. I'm glad I have finally gotten to come to Hershey Park. This park, has changed my life. I laugh again, and we all jog up to the next ride; Skyrush.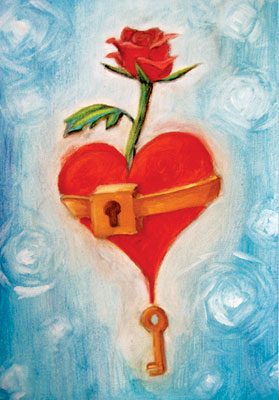 © Louisa L., Pleasanton, CA