When I Woke Up the World Was the Same
August 3, 2017
July 16, 2015

I let out a breath. "I just… didn't want to be alone anymore."

I don't want to be alone. The thought catches me off guard and suddenly I'm in a trance. My pulse rushes to high speed and the air pushes out of my lungs. The world turns around me and I feel that I have to lie down. I stretch my trembling hands out for something to hold while I go down to prevent a hard fall. I'm behind my front door and the closest thing to me is my coat. I clench it as hard as I can but I still sit on the cold wooden floor. My hands emulate the stiffness of my frozen surrounding, and I can't feel them anymore. I let go of the coat and while I let a small whimper, my face winces into a cry. My face contorts and my teeth feel the cold air. I hold my own hands and pretend it's my mother comforting me and telling me it would be okay. But she wasn't here. Nobody was here to tell me it was going to be okay because I was alone, and it wasn't going to be okay.
I found myself wobbling to my bed room. I evaded the mirror – I really didn't want to see the mess I would already feel inside. I flopped on my bed and went to sleep
When I woke up, the world was the same
I was seventeen
It was summer
And I was alone.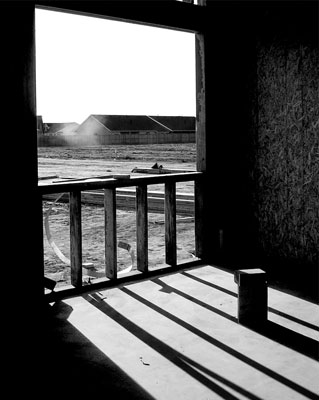 © Angeli B., Visalia, CA