Soniterrace
September 3, 2021
On 2021 June 12th, I was given the chance to perform a song at a school event called "Soniterrace". "Soniterrace" is one of the most popular events during the arts week in NLCS Jeju; performing at Soniterrace means that one is a great singer, or an enthusiast that loves performing. In my case, I was an enthusiast who just loves being on stage, and a "little" good at singing.

I decided to sing a song called "Pierrot laughing at us". This song is a funky korean pop music from the 1990s, and I thought it would match the upbeat mood at Soniterrace. I auditioned, and I got in. This was because of my previous experience in busking in school. I liked to sing with my friends when there was a busking event; however, singing on a proper stage, in front of over 100 people, was just something different.

The experience was absolutely amazing. I expected myself to tremble on stage, and I did, to be honest. However, as I sang along, I was no longer trembling and adrenaline was released soon I was rocking the crowd. The crowd who came to watch looked like they were enjoying themselves; they were singing along, waving and clapping along the beat. I felt a sense of delight when watching the people. At that moment, I knew I was born to stand in front of people, and perform.
Singing at "Soniterrace": it was almost like a dream come true moment. When I first joined NLCS in year 9, I looked at the older students who were performing as my role models. Now, as I became one, I thought that I could become a role model for anyone too. The experience itself, singing in Soniterrace, ultimately helped me build my character and solidify what I admire and who I am.

I will continue on with my performing arts journey throughout my years in NLCS Jeju, until I discover who I am, and what I am capable of.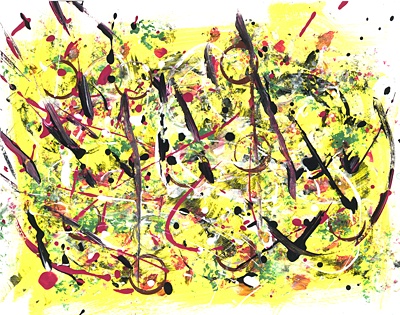 © Jeaunice B., Conyers, GA