Same Light
August 29, 2009
Camp. Just the word brings back so many memories. Times that I laughed, fell, had my heart broken and loved. Sometimes friends are the only things in life that we can count on. And sometimes they seem almost unstoppable. But I spent my last night of camp listening to my friends tell me the most heart wrenching stories i've ever heard.

One girl shared how she felt unloved. So unloved that she tried to take her own life. Three times. Each ended her up in the psych ward of a hospital, even more depressed than before.

Another shared how her father was an alcoholic. He called her a "accident child". It broke her heart each and every time his mouth formed those words.

I shared about how hard it is to live without a mother. How i've lived more than half of my life without her. Each time that i look at a picture of her, I don't see my mom. I see a woman that they all tell me was my mom. I don't really know who she is.

My last friend shared about her ex-boyfriend. He abused her. She refused to do things with him and he threw her against the wall. The bruises she insisted were from lacrosse were actually the result of an afternoon spent with a boyfriend. How sick.

We spent our last night recalling stories that make our heart shake and wobble. The things we don't want anyone to know, but cannot bear to hold only ourselves. Closer in faith and friends, I now realize how lucky I am to have them. The people I love who can help me through anything. Hold my hand when the time is rough. Kiss my cheek when I achieve. And even if my mother is not here to see me, I know that in the end, we all see each other in the same light.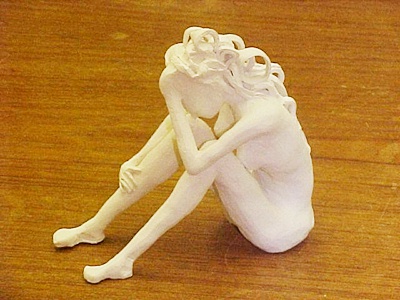 © Christine H., Brooklyn, NY