My Deer Bucky
September 8, 2009
I was at my dads for the whole summer and we planed on getting a new dog and a baby deer for a friend. It took weeks of making the deer thing a real deal. Its really hard to move on to, a specially with Baba. We found him on the bottom of your dive way. The vet said that he had 4 bid tumors growing in his back both of his back legs.
Final we saw the baby buck at the in a fenced area.

"Bucky is his name." said the friend.

"What happened to his mom?" my brother Zack asked,

"Well, he was lying in the middle of the road, so i thought I should move him over." She began, "Then a few hours, later I saw a mama deer, and I was hoping it wasn't her, but sadly, it was. He was still there."

On the way home, Bucky cried and cried, he kicked and yelled. By the time we had him in his pen, we had scratches and bruises. I was the one in charge of feeding Bucky. Luckily he walked right up and drank the bottle in 2 seconds. I stayed with him and just watched him jump and buck, while sitting down on an old log, followed by a small deer acting like dog. His small head with his big brown eyes and his wet leathered nose nudged my head. His tongue licked my ears, the sharp black hooves, standing on my feet. Those skinny legs were the the length of the tips of my finger to my elbow. His whole body was as big as a border collie. His fur was the color of sweet potato and his belly is the crust.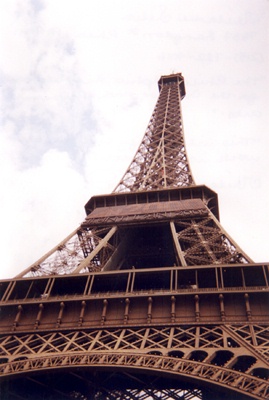 © Anonymous