Elijah #2
September 27, 2009
He was supposed to come over today. He was supposed to call me every day last week. He was supposed to slow dance with me instead of running off with his friends. He was, he was, he was! He didn't.

I don't know why he's letting me down so much lately. We just got back together and everything feels so bumpy rough. I just want him to be here, all the time. That's not really a big wish if you think about it. He would just be here, instead of there. But i guess that is a big wish considering every time I wish it and look around, he doesn't magically appear. That's what relationships are all about though. The waiting and watching and waiting, and then the getting and grabbing and holding onto. It's kind of perfect in a weird, twisted kind of way.

At the dance I told him he wasn't letting go of me for the rest of the time we had together. He pulled me closer. That's what I love about him. Right when I lose all faith, he brings it all back in a hot, steaming cup fresh out of his heart and I can never stay mad. Even though he is standing me up as I write this, I still love him, and that makes me hate him even more at the moment.

Sigh.

I guess that would only make sense to those of you who have been in crazy love before.

I've called him twice today and no one has answered. The thing I really hate is that next year I'll have to get a job, and then when will I see him? He doesn't understand, but maybe that's because I haven't had a chance to talk to him about it because he isn't here! Yea, that's probably it. Anyways.. I'm just sitting here, getting older and older while he's goofin' it up with his buds, and in a few years we're going to graduate, and then what? He wants to go into the marines. I pray every night that he doesn't. And I don't know where I'll go after high school. I dont even want to think about it. I just want him and me and a house where we can stay together, all the time, just us. Until that day, I'll just sit at home getting older and older waiting for him to at least call me back.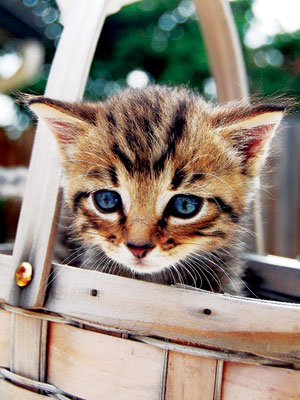 © Alyssa B., Boca Raton, FL