Don't Let You Go
October 27, 2009
You stood right beside me. I thought you were going to ask me to dance, but you didn't. I moved to talk to friends. You followed. Were you going to ask me? You stayed quiet. I went to change the music. You stayed behind. I looked over. You were talking to my friend. She smiled and nodded. My heart beat unevenly. You both walked to the dance floor. I frowned as you put your arms around her waist and she put her arms around your neck.
You danced for a little while; I watched silently. My heart was being torn to pieces. My friend left and I sat down on the cold concrete floor. You did the same, except on the other side of the floor. My friend watched us until I dragged her outside. I told her with tears in my eyes that I loved you, but you didn't know. She smiled and said she didn't like you like that and my heart soared once again.
We danced for a while with each other. We did the Cupid Shuffle, the Cha-Cha slide, and Solja-Boy. Another slow song came on and you asked another of my friends to dance. I watched you for a while. You pulled her close and held her without restraint. I wanted you to do that to me.
A friend of yours pulled us outside. He said to leave you guys alone. I asked why. Your last girlfriend just cheated on you. I knew she didn't love you. Yet you loved her anyway. You went along with her little game. Until you found out and dumped her. She said she loved you, yet she went out with another guy.
I stared into the window; you kept dancing with her. She looked happy and so did you. Your black hair stood up on end, your dark eyes shone with happiness, and your soft lips were upturned in a smile.
I turned and walked away. My friends called after me, but I ignored them. I walked down the street. When I got far enough, I sat down on the pavement. Tears started flowing down my cheeks; I couldn't stop them. I let out a sob and put my face in my hands. I shivered as the night grew cold, thinking about you. I couldn't let you go. I love you.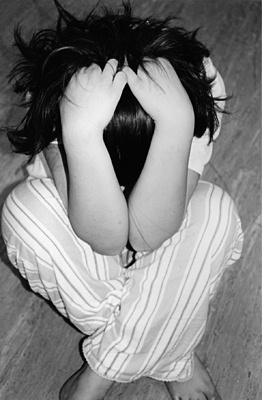 © Emma L., Wyckoff, NJ