The Fear
November 13, 2009
December 14th 2003. it was a cold day. Where I live, it doesn't snow, but it gets cold enough to make everyone shiver and try to get closer to the heater in attempts to thaw their frozen hands.

That day, my aunt, uncle and cousins had come over. My cousins and i were in my bedroom playing some card game.

From the head of my bed, I can look outside and window with ease. Darkness had fallen, and I could make out a few stars in the inky-black sky above. I gazed out at them dreamily, thinking how peaceful the night is.

Suddenly, a flash of light illuminated the sky. It appeared and disappeared so quickly that i blinked thinking I had just imagined it. I turned to my cousin to ask her if she had seen anything when a ear-splitting boom filled the air. It shook all of us and rattled my windows. As soon as it was over, we all stared at each, wide-eyed.

We all ran to the living room where all the adults where. They tried to look calm, but I could see the fear in their eyes. My eyes turned to the television. A scene met my eyes which I had only seen in movies. In the dark background, all I could see was confusion. Lights, people, stretchers, cars. It was hard to make out what was going on. Then I read the headline. It said, "Bomb blast at Jhanda Cheechee bridge".

I thought about that bridge. We used to go over it on our way to Dad's bank. It was close to our house. For us, that night was a scary experience. Later, we learned that there had been an assassination attempt on the president. There had been no casualties, but for us, all of us were injured on the inside.

Two weeks later, while on our way to Lahore, there was another attack. This time, on two petrol stations within less than a kilometre from each other. There had been a blast at each of them. This time, civilians had been killed. When we reached Lahore, I remember seeing the gory scenes on the television. I still remember thinking, 'Who can do something like this? Who can want to kill himself and take 16 other lives with him?'

Now, six years later, I sit here. It's the mid of November and there have just been at least four more blasts in our north-western province. In the past few years, I've had many more experiences with bomb blasts. These past two months have been the worst. It's like this every year now. There will be chaos for two, maybe three months, then it'll be calm. The next year, when everything is back to normal, it's all destroyed.

The first blast took place near my house and since then there have been blasts and attacks everywhere in the country except the south. Schools, offices and universities have been threatened, but we can't let life go to a standstill. Everytime there's a blast, I instantly text all my friends to see if they're alright. Twice my friend's school was in danger and I almost lost my mind trying to contact him.

We all are scared. We don't know who is doing these blasts, but we know that we just have to have faith. Everyday, we leave our homes, thinking this may be the last time we'll come back home.

Everyday...we live in fear.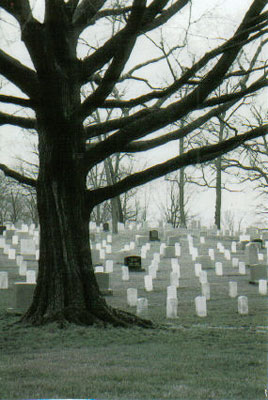 © Mary G., Ridgway, PA