Holly Horton
December 8, 2009
Today, Monday, December 7th 2009, my principal passed away. Her name was Holly Horton and she was one of those people who you only get to meet once or twice in life. I've never met anyone more compassionate, caring or thoughtful than Holly. She was truly someone special. She was the principal of Live Oak School and I'm sure that school will never be the same without her even though she just died tonight. Earlier today, our 8th grade class (I'm sure other grades did this too) wrote get well cards to Holly. See, she had cancer. Bone cancer. And the only way for her to get better was to have one of her bones removed.

The card I wrote to Holly was an entire page long and I had thought long and hard about what I wanted to say, but the teachers wouldn't give us any more time. They said that they needed to get the letters out today or else—they didn't want to say.Holly wasn't doing too well, and we had a small meeting in the 8th grade humanities room. The meeting consisted of the entire 8th grade and all the 8th grade core teachers. We were told about how Holly was doing, because really and truly, none of the students really knew. They said that they thought she wasn't going to make it, but of course I thought that was silly. Holly couldn't possible die. She wouldn't let the cancer win. I knew she would keep fighting until the very end! However, that night, we were informed that she had died in her sleep. That was totally unfair! The cancer had snuck up on her in her sleep! She would have fought it off if she had not been asleep. The cancer had cheated! It couldn't attack while she was sleeping! She didn't stand a chance unless she was awake! Stupid cancer. Such a cheater.

One of the things that makes me the most sad, is the fact that she didn't get to read my letter. If she had, I KNOW she would have made it, but she died the day it was written…it was completely unfair. I wrote about the time she came to my house and visited me when I was sick and missed three whole months of school. No joke. She brought me daffodils. I had never actually seen a real one except for the lone daffodil that grows in the middle of my front yard. It must be a leftover seed from the people who used to live here, but it grows anyway. It keeps booming every year. Then it dies. Then it comes back, brighter and happier than ever. In my letter I drew daffodils on the back, and told her that I hope they would brighten up her day like did mine. She never saw my daffodils. She never heard me sing to her.

Another thing some of the younger grades got to do, was take a ten minute field trip (walk) up to her house that was a mere 5 blocks away from school. They would stand outside her open window and sing to her. She wasn't well enough to come outside, but I heard she would sit at her window, smile and listen to the children sing. Our class was supposed to go on Friday, but she died today, on Monday. I never got to sing her my song or see her smile that last time.

There are so many things I would have liked to have done for her, but I know now that I will not be able to. I would have liked to simply be with her and have her spend her last days with me, sitting and reading my letter to her, and singing our brand new Live Oak song to her. She only heard it once before she passed away, and I'm sad she is destined to never hear it again, but you can't have everything you want now can you? I hope that no one else ever decides to lose hope, because when you do, you are being completely selfish. Not only are you inflicting misery on yourself, but to everyone around you who cares about you. Don't you dare ever think that you are fixing things or making them better by giving up. You have to persevere until the end. Just like that daffodil, even when you are the last one standing. Don't forget about everyone else around you. It might just be the last thing you ever do. Live Oak will never be the same. We will all miss you. Goodbye Holly.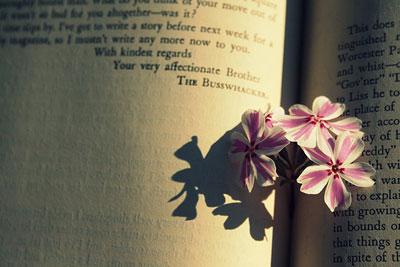 © Jordan K., Oxford, GA