The Bus Beast
March 2, 2010
I saw his bulky white shoes make their way down the aisle and my stomach tightened. My palms unconsciously filled with damp sweat. The musty, stuffy smell of the crowded bus suddenly clogged up my nostrils and I dared not breathe. He was coming.

The burly frame stepped into my view, blocking my sight. One glance into his evil eyes, I knew I wouldn't be okay. My heart pounded hard enough to explode through my chest. Calm down, I told myself, trying to sound more confident than I was. I can handle this. I suddenly heard my mother's voice telling me I had an adorable smile, especially since I was loosing my milk teeth. If I smiled and said hello, why would he bother hurting me?

Wrong move. His smiling response matched his glowing neon eyes and pointy fangs. Almost like it appeared out of thin air, he lifted his cream-colored cricket bat, clenched tightly with both hands, and lifted it high above my head. His smile spread wider and his eyes flashed brighter the higher he lifted the bat.

I squeezed my eyes shut as the wooden bat collided with my fragile six-year-old head. My head throbbed with pain. Tears threatened to escape my eyes. But I refused to show him my pain. I timidly flashed him another toothless grin.

Before he could react, the doors of the bus lurched open toward school,
opening like the gates of heaven. I was safe.

Riding to school and back became the worst parts of my day. My stomach would clench in fear of his mood—would he squirt me with his water bottle or slap me? Or would he leave me alone that day? His moods were as unpredictable as the weather. But nothing had scared me as much as that day—the day that made me make an important decision.

I had plopped down on the leather seat on the bus and smiled. It was a Friday, and I had a great weekend planned ahead of me. Hoping he wouldn't ruin my happiness, I stared out the window at my school. Kids from P.E washing their muddy hands at the garden hose outside the school entrance. Students waving goodbye as they parted ways toward their buses. School security guards slumped tiredly in their chairs. Parents and helpers at the entrance waiting to take students home. And then the serenity and quietness was broken by the cold, dark voice that made me jump out of my skin: "You're in my seat."

I didn't bother looking at his monstrous features as I rushed to pick up my backpack and scramble out of the seat. But he didn't give me a second.

"Get out now," he icily snapped, "or I'll use these." He grabbed my shaking arm and held up a pair of scissors, their blades glistening with the sunlight. My pounding heart rate tripled.

I tried to squirm out of his bionic grip and an evil smirk crept up his face at my struggle. I pleaded with him, "Don't! Please let me go!" But it only made him place the tip of the scissors on my arm.

The cold blade paralyzed me. I took a deep breath and pinched my eyelids close together, prepared for the blade to dig through my skin and draw a vermillion mark up my arm.

His monstrous laugh stopped my heart from beating. "I'll let you go today," he wickedly snickered, his neon eyes flashing redder than ever, as he let me get out of the seat. My frozen heart began to thaw and it felt like forever until it returned to its normal BPM. I got off the bus knowing one thing—I needed help.

The day after I told my mother, the sight of him wouldn't evaporate the food from my stomach. I stopped melting under the evil red rays from his glare. The sight of him wouldn't soak me in sweat anymore. She told me that nobody had the right to unnecessarily bully me, and that I couldn't let anyone get away with such behavior. Talking to my mother made me feel more powerful, like I had respect from everyone around me. My mother guided me through solutions and boosted my confidence, which I was able to use to deal with him. I became aware that she was there to help me when things went wrong, in a way where she would understand my perspective and listen to every word I said. I learned to tell my mother before the tiny bug, the one that extended its size in my stomach, ate me up.

With her help, the beast was defeated.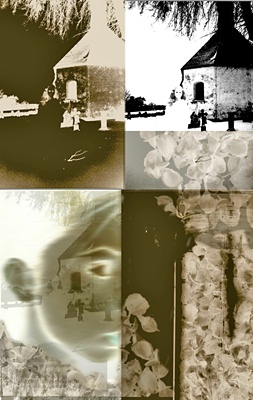 © Shann L., Tai Po, Hong Kong