A Silent Struggle [p.3]
May 4, 2010
The deafening silence that followed as my grandparents' dulled red bronco pulled up still haunts me to this day. My father suddenly stopped pushing Jossie on the swing and turned toward the sound of the rumbling engine. I looked at him and instinctively knew something was wrong. I knew not by the way his jaw tensed then relaxed, or the way he clenched then unclenched both fists, but the way I know my father.
"Hey honey!" My grandmother joyously yells as she steps down from the too tall truck with arms wide open. Jossie stumbled off her swing and Michelle tossed the rock she was playing with to the side and ran to her. I didn't know whether to stay, or follow my sisters' examples. I stayed with my dad.
I tugged on my father's shirt. He looked down at me with wise eyes. Eyes that have seen the best, and the worst, of times. Eyes that have seen every corner of the continent and knew me so well. He half halfheartedly smiled at me and I flashed my toothy grin right back.
"Ashleigh honey! Grab your bag and say good bye to your dad. You're coming with me and Grandad," she said as she walked up to me and my father.
For some reason, I don't remember the next part so well. All I remember really, is being ripped from my dad's tee shirt with tearing flooding my eyes. I knew something was not right. Now that I look back on that horribly eventful day, I wish I'd have held on longer, just so I could remember the way my father held me. Just so I could remember the way the stubble on his chin rubbed against my cheek as he gave me one last good bye kiss.
I rake my memories to try and remember something I wish I'd have held onto about my mother. Perhaps the way she used to sing and dance while she did the dishes or the way she always wore the perfect amount of her Channel perfume. But I do remember her angel necklace; the necklace she got when I was nearly killed.
But wishes are useless when they don't come true...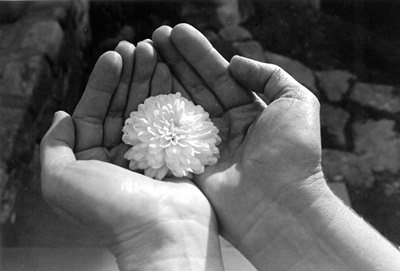 © Beth S., Marblehead, MA