Fantastic Backstabbers and Where to Find Them
May 6, 2010
You see this girl's face, she sees yours, too. She accidentally-on-purpose hits you—no, I mean really slams you with the door on your way into the building.

What the hell is her problem? What did you do to her?

Nothing, she's just jealous because she wants the boy on your arm.

Yeah, the one who's mouth she explored like they were the last baby-back ribs at a picnic.

But those ribs are yours. That. Is. Yours. It was yours before she came strolling along, and it's yours now.

People call you clinically insane, and you half-admit that you are, but you trust these baby-back ribs. He didn't do anything to you, anything at all. In fact, you're the one who's ended the relationship the past three times.

It's not that you and your picnic food aren't compatible, it's that you're easily pressured and listen to the people who you've known longer than him and the ones you trust with just about everything...okay fine. You trust them with everything, and when they say "he needs to go", you believe them. And why wouldn't you? They have you in mind, and they care about how you feel and how this different species some people call "boys" treats you. If they treat you bad, they're gone. Your friends make sure of it, and you love that about them.

Anyway...

So this chick that used to be your friend slams the door in your face out of pure spite (and tiny-brain-disease, but that's the good old girlie's problem) and she's laughing about it (purposely loud enough so you can hear) with her so called friends, mind you, they're all new friends because she's driven off all the others. But one of these "friends" wants my picnic food too, so of course, she's all "torn up" about him dumping her for being psycho...and also because he wanted you. Waaaahhh!!!

Cry me a river, you had him first.

And you really did have him first! So, alright, one other friend dated him, proclaimed that your little ribs over there weren't worth the trouble and moved on to another boy who she is happily settled with (well, you know, for now. Aw come on, it's high school, people!) You broke it off with him, he went to the psycho, let psycho's "friend" with the tiny brain eat his ribs, and then got scared when good old psycho moved into his locker without saying a word, and then he came back to you.

And this is your fault...how?

The craziest thing is that the one with the little brain used to be your friend, yes, one of your best friends. One of those that beat down any testosterone that was giving you grief and caught you when you fell. One time you fell really hard because another so called "friend" slept (and no, not literally) with your very, very recent ex. You fell so hard that your face was bloodied up and you had many broken bones, and a broken, no, demolished heart. Why is this so crazy? Because she sort of did the same thing. So what if we weren't friends at the time she stole your picnic food? You wouldn't do that to her thrown away and forgotten about picnic food (just because they're thrown away and forgotten about doesn't mean they're not still good)! It's selfish, greedy and totally revolting.

Anyway, while we were on this little rant, what have we learned?

Not to trust small brained old "friends" that let their estrogen rule their teeny mind?

That could be one.

Not to listen to everything that everyone tells you, because they might only want your food and they'll steal it from under your nose?

Now, that's a good one.

To listen to people that you know are trustworthy, that are true friends. Ones that you can have healthy fights with that don't destroy the whole relationship?

Yes, that one's good.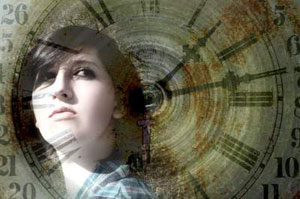 © Ryan K., Aledo, TX