Down the Long Tiled Road
June 1, 2010
My feet were stones re-walking the tiled road I had walked so many times before. Leaving that sterile room, leaving my daddy in there by himself except for the machine with it's annoying constant beeping and the occasional visits from the hospital nurses. I wanted to carry him home with me and I probably could have since he had lost a lot of weight because his diet consisted of ice chips and medicine given to him through an I.V.
A frog was stuck in my throat trying to jump out of my mouth and through my eyes. Blinking back a waterfall of tears, I walked on ahead of my mother to the elevators. As I pushed the down button I couldn't help but question my faith for a second.
All I could think was "Why? Lord, how could you do this to Daddy? How!" A tremendous fear crept through my mind: What if the Crohn's disease killed him? I needed him. He still had to help me on school projects and tell me Granddad stories at night and walk me down the aisle for when I get married. He has to be ok. He has to be!
The elevator dinged and I came back from my horrible daze of things that could be but shouldn't. A single tear rolled down my cheek, just one out of the many more to come down the long tiled road.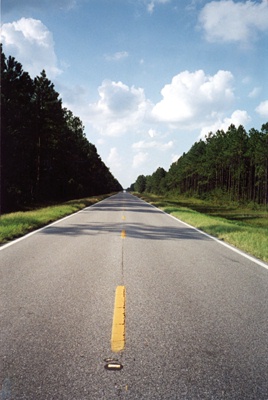 © Amanda M., Coventry, RI