Nighttime Discord
July 1, 2010
Are sleepless nights the key to my mysterious muse? Sleepless nights consume me, dreams floating in my head, a premonition to the sleep I know must come. Beginning as a simple diversion, I am swept away to a frustrating land of distractions. A single thought can trigger a domino effect that catapults me away from the dreariness I, seconds before, could not shake off. My mattress is a cloud in another world, lifting away my ability to control my mind.

First come the conversations with myself about people and current situations. But ever so slowly, I creep away from the present and evaluate my past, like a historian discussing the prime details in significant events of my life. It is a Socratic seminar of my innermost emotions and traits, each playing a student in its own part, analyzing every movement in my memory. The usual neat order and organization of my consciousness, without debate, falls into shambles. I am forced to pull out the big guns to fight a war against total thought-chaos.

Out reaches my hand to the bedside table; it feels along the worn, cool wood to grab headphones and slides up the speakers to retrieve the iPod. Fingers untangle the thin rubber-encased wires and navigate the headphones to my ears. As fast as I am listening to the melody, I wish for my drug even faster. The sweet euphony calms my thoughts and focuses my mind on the feeling of the music. The beat of the drums has a side effect on my toes, making them tap wildly. The keyboard and guitar make my hips pulse, and the lyrics, so blurred I am forced to look them up, make me wail quite off-key into the thick nighttime air. But the ticking of the clock is altering my musical high, and now my foot is tapping in an aggravated manner.

I rack my brain for a path out of the sheer misery of unavoidable boredom. I dread the next morning and the sleepy fog that I know is inevitable. Books lay stacked on my bedside, just waiting for their pages to turn and narrate to me stories so different from my own. But they are too late, and my thoughts are coming at too fast a pace for a diversion. No, it is so clear now. I must use my last resort, and possibly the reason I am faced with this dreadful experience.

And with the music still playing, with the thoughts still rushing through my mind, I type in bed. The horrible nighttime discord I was faced with has become a soothing rhythm, and I revel in it. My mind focuses on the words that appear magically on the screen and my unrest dissolves. I forget any aspect of time and being to follow the belief that it is simply a make believe philosophy. Deep breaths continue to pull my strength into my writing, and tranquility settles in for a visit.

As my eyelids become heavier, as though weighed down with lead, and a welcome yawn overcomes me, a sly smile crosses my face. Dreariness walks in through my bedroom door and makes me rub my eyes. "Back again?" I ask. But one more idea lingers in my brain before I can truly retire for the night.

Maybe the sleepless nights are my transformations from a restless adolescent to the next mastermind, the next acclaimed author, the next loquacious poet. I find myself the most brilliant when the moon is shining through my window. I stretch and fall into a deep sleep after pondering this philosophy. The discord of the night is surely a curious thing.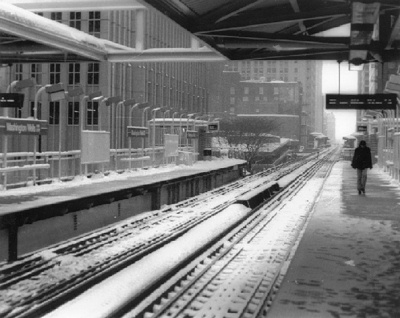 © Al J., Mt. Prospect, IL