Classic Scooters and Beige Restaurants
July 21, 2010
I celebrated my sixteenth year of life last saturday. It was really nice actually, I'm usually a bit weary about birthdays because I always spend them with both my parents together and my dad isn't very patient. So it has to be about him all the time. But that's just the way it is. Anyway, as always I annoyingly woke up at 7.20 AM. Urgh. That is always the case on my birthday, probably because I'm nervous or something. My dad came around ten and we had breakfast. My mom had bought me lots of things from the American Food Store, to feed my nostalgia about America. So: Poptarts, Ritz Crackers, a Snapple (walnuts can get a tan in summer!). The table was beatifully layed out with about 5 amazingly wrapped presents. I knew immediately that the most important one was not there as it is about my size, and probably ten times my weight. My grandmother got me a north face backpack I had wanted, my mom gave me some gold earrings and some other little things. Then we went to my dad's house, which is idylliccally located on a lake. There, inside, was my massive present, wrapped in a white tablecloth. I already knew what it was of course. My dad had promised I would get a scooter for my sixteenth birthday since I was eight. I remember me always saying I wanted a baby blue one. It's funny how you change in time. Now I wouldn't dream of that color, since all the trashy girls ride around on the new shiny vespa's that are metallic-baby-blue. But I got the best one ever: a black vespa pk 50 xl. Built in 1989, so it's sort of a new classic.

I know I'm spoiled. My parents aren't the richest of parents by far, but they seem to -especially my mom- always spoil me at birthdays and christmas. I try telling my mom to calm down a bit and not go over the top but she never really listens. I'm so happy with my scooter, it also kind of symbolizes my new-found freedom, as I am now sixteen and I really hope to be more independent. Although I indefinitally do rebel against my parents, my getting loose process isn't really on the level it should be.

In the evening we went to a ridiculously expensive restaurant. My parents kept on keeping up a very far-fetched attempt that we were going to a McDonalds, after walking through town for about ten minutes my dad half pulled me into a restaurant, of which I thought was an expensive bedding shop, as it was called Beddington's . The interior was very hotel-esque, black tables and chairs, candles, beige walls, but still nice in a way, not too, you know, beige. All in all the food was nice, but a bit overrated. I don't mean this in a spoiled way but I would have rather just gone to simpler, cheaper place, one that was a little more cosy and less pretentious. I felt a bit pressured in it, if you know what I mean.

Looking back at the past year, thinking about mistakes I have made, I just want to become more of an individual. I see all of these people who I deeply admire for their own clothing taste or personality etc. Maybe you know what I'm talking about, maybe not. I've never had that much self-esteem really so I hope that will change.

So, now I'm entering my seventeenth year. Let's make this one better shall we.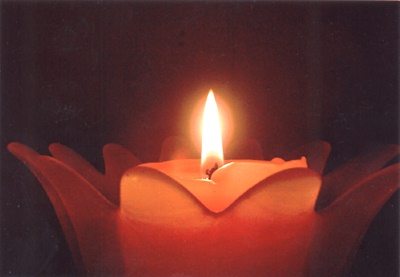 © Sayda, C., No. Bergen, NJ