Me & My Friend
October 7, 2010
I'm sitting in a reddish chair on wheels. The fabric itches against my folded-up knees. My mom will kill me if she knows I'm sitting like this; my knee-bones are messed up already without any help from my sucky posture. There's writing on my left hand. It says "ILY like a friend" with black roses all around it. It stubbornly refuses to come off. My other hand just says ILY. My shoulder-length brown hair is back in a messy ponytail with a headband to hold back my bangs. Mom calls it the "Grunge Look"- you remember? My extra-jumbo size brown eyes are probably rimmed with red from all the crying I've been doing lately, my thick eyelashes clumped together. Whenever I cry my face gets blotchy, so it's probably half deathly pale, half tomato red.

I'm wearing pajamas with a jacket over them. Pink hello kitty sweatpants and that lacy white tank top my mother does NOT approve of. My jacket is black-and-white-striped, with a skull and crossbones on the left side pocket area, and a huge, white, rock sign on the back. What's really cool is the little dangly hood thingies are actually headphones.

My nails are short and painted black. All the better to garden with, my dearie. I wear no makeup, and you know I never give a crap if my T-zone is exfoliated. Right now I'm thinking about my garden I'm going to start in the winter- I can't wait. I wonder if my dad will let me start growing seedlings in my room… that would be really cool for two reasons. One, I just love the smell of plants. They just make me feel so at home- they calm me down. Two, that way I would have a better chance of my plants surviving when I actually start my garden. I don't know what it is, but whatever I try to grow is always enormous and flowering within… around a couple weeks. I have a green thumb or something. But listen to me, going on about plants, you probably don't care in the least.

Anyway, my mom is in the next room, coaching a student through a math problem. Ugh. I don't care to be listening to an ESE kid learn addition at 8:30 at night. Sorry- I REALLY don't. She's a teacher… uh… somewhere. Yeah. Oh waiddaminit- I feel incredibly smart. Its 9:30- cue blond moment!. Bedtime. Can't wait to wake up to another crappy day!

I go to the bathroom to brush my teeth. The light blue paint is peeling off the walls (which of course has absolutely nothing to do with my sister and I getting bored… pssh.). I swipe some Crest from my mom- Advanced Whitening Formula!- and then realize my stupid electric toothbrush died. Forget that. Well, since I can't diss dental hygiene, I just use my old one. I feel like I can taste spit-dust on it. Is that even possible? Would make a great science project… "Hey, Mrs. Stewart! Finished my Science Fair early!" "Oh that's great Kathryn- what is it called sweetie?" "Dust a La Spittle!" "..."


I would SO love to see her face.
Well, crappit all but I'm running out of things to say. So, I'll leave you with a bible verse- my favorite. 1 Corinthians 9:24-27;

"Do you not know that in a race all the runners run, but only one gets the prize? Run in such a way as to get the prize. Everyone who competes in the games goes into strict training. They do it to get a crown that will not last; but we do it to get a crown that will last forever. Therefore I do not run like a man running aimlessly; I do not fight like a man beating the air. No, I beat my body and make it my slave so that after I have preached to others, I myself will not be disqualified for the prize."

Didn't think me the type for the bible, did you? Well, that might just be the one passage i actually payed attention to- a lot of people can *should* relate. You were usually better at the bible stuff than me, anyway. . Anyway, I miss you.

Bye, Gurbi. Happy Birthday- Love ya, sis.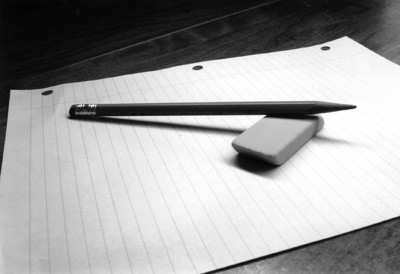 © Michael H., Mildford, CT