I though you loved me
October 14, 2010
I thought you loved me. I really did. But no. You just said all that stuff to me. You used me. You slept with her. While you were still dating me. You never loved me. No you didn't.
Don't even lie to me and say you do. You said I was the only girl in the world for you. When you cancelled on me, you were hanging out with her. Doing adult things. If you really loved me you wouldn't hurt me like that.
What kind of person would do that? I trusted you. I let you into my life. Now, I wish I never met you. I didn't deserve any of this. I deserve better. I deserve someone that won't use me, that won't cheat and someone that actually loves me.
You told me all but lies. You said you stopped smoking But I caught you doing Weed. You said you were sober but you were drunk, so drunk that you couldn't speak. You couldn't walk.
I dumped you. Then I was stupid enough to think that you changed. You were the same person, a liar, a cheater, and someone that does drugs and drinks. You want me to take you back? Sweetheart, I gave you not one, but TWO chances. I will not give you another. I also moved on.
Yeah, I have a new boyfriend, one that I can trust. One that dosn't do drugs. One that isn't a liar. One that dosn't steal. One that actually cares about me. And
I will never go back to you. NEVER. I hope your happy, because you officaly lost me.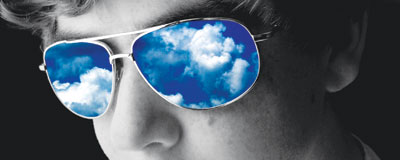 © Joseph B., Mesquite, TX