Spring
January 20, 2011
I breathe in the fresh air, and feel the chilling wind go through my body. The air is different than it is through out the year. As I take a breathe in my lungs feel lighter, and it is easier to breathe. This air clean and new smelling. The old heavy, hard to breathe air from those hot sticky summer days has gone, and what is left is almost indescribable. The trees are bare, not a single leaf to be found. The sky is still white from winter, like there is residual snow stuck in the clouds. I realize that outside of my house and outside of school there is a world of beautiful sights, smells, and sounds. For the first time in what seems like forever I hear birds chirp. The sound of their chirping brings up your mood, and makes me want to run up and cuddle with them. The last bit of snow is almost gone, and there are drops of water making the pitter patter noise off of a house. Even though the air still has that chilly kick to it, jackets are not a concern. Spring brings the beginning of many new things.

Early Spring days with my friends makes some of the memories I will remember forever. Going to get ice cream, jumping off the pier, getting food at White Hen Pantry, and many more. On a nice, but not unbearably hot day in the Spring I run along the beach. Beside me are my friends, who are also running. Sweat drips down our faces and all we can think about is the big body of water next to us. Tripping over sand and ragged rocks we keep our speed, not allowing anything to slow us down. In the near distance I can see the blue water tank, we are almost done. Running even faster, we finally reach our ending point. Even through the heat and the sweat we had made it together. Running along the beach is one of my favorite things to do with my friends during Spring because I am getting exercise and having fun. After I had cooled down I could feel the wind beating against my back like a drum. The air is chilly, the air is salty, the air is foggy. I feel like all my senses are coming alive with adventure and excitement. Being drained from our run, my friends and I saunter over to Red Rock and get an ice-cream. Let me tell yah….. there is nothing better than getting a nice, cold, creamy ice cream after a long, tiring, run on the beach. I bite into the ice cream; Vanilla of course and my mouth is greeted with joy. Our ice cream does not last long, it seems like we have vacuumed it up. Sooner or later we are on our way to the pier. As the waves crash up against the sides of the dock, I am greeted with a refreshing mist. We run down the dock trying not to trip over uneven pieces of wood. The dock rocks back and forth like a boat gliding across the water. Grabbing each others hands we take a step forward. I push off the dock like a firework and plunge into the ice cold refreshing water. As I come up for air I see the ladder and start to head over it. I climb up the rusty old ladder, that looks like it is about to fall off its hinges. My hands that were once the usual pinkish color are now died a rusty orange color from the bars on the ladder. With my hair matted with salt and seaweed, and my skin coated with a thick layer of sea salt I walk home with my friends. My body feels stiff from the ocean water, but that doesn't stop me from having a good time.

Out of all the places in the world, Swampscott is the place to be in the Spring. From jumping in the streets, and getting ice cream, to going to the pier, or the beach, there is an unlimited amount of fun you can have with your friends. The beginning of Spring leaves millions of options for my friends and I to have a good time. As winter rolls in, and the news lady on the TV announces that a snow storm is on its way, all I can think about is the warm weather that will come in a couple of months.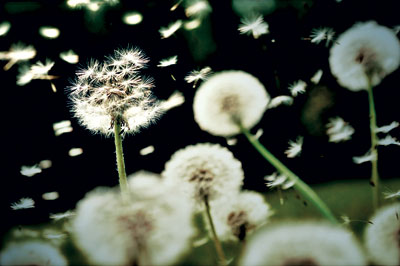 © Haley L., Anchorage, AK