What's Supposed to Happen
April 26, 2011
I remember exactly when I stopped saying, "I love you" over the phone. It was after I realized I did not love you. After seeing that kind of love in another's eyes, part of me couldn't help but notice the lacking emotion in my own. Deep and incredible appreciation for all things and everything you have done for me? Yes.
Love? No.
At first I cried with guilt, with fright, and then it didn't bother me as much. I told myself, it's what's supposed to happen; at some point, I'll hate you. My head, my toes, my neck, my fingertips will ache with wish for you to step out of my way. This is a good thing, I told myself, it's what's supposed to happen.
And yet suddenly something popped and my world flooded with unknown possibilities and formally anonymous capabilities. I am drowning. All decisions are now under my property; they are no longer up for discussion but for personal contemplation. No longer do you decide what's right and wrong. No longer can your pride be my motivation to live. Now I have to live for me and for pride in myself.
And suddenly I see the tie that bonds me to you. I see it stretch from my heart to yours in a stream of pure white. And, I see it beginning to crumble; it is slowly and painfully being chiseled away, each break inflicting excruciating pain on me, and you. And suddenly I realize, that I must love you, I must, for I feel my heart breaking so sharply that I must clutch my chest. And I wonder, what will become of you and me? What could possibly replace what was before?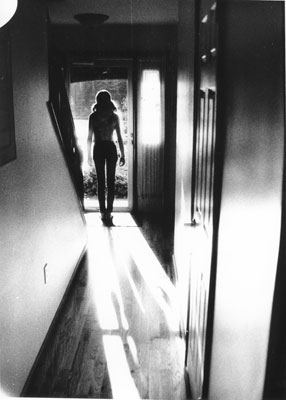 © Mike V., Morgantown, PA