Just a Dream
July 14, 2011
I had a dream once. I wanted to grow up and be a famous singer. I still kind of dream that. It's like music is my way of communicating. It's how I express my feelings. For some reason lyrics are just easier than conversation.
Have you ever heard a song that didn't just touch you? You literally felt it in your heart. That's what I wanted to do. Write songs with meaning. Sing songs with more than just passion. Singing is my thing. When I am happy, I sing. When I am upset, I sing. When I am bored, I sing. It comes so natural to me. It's like eating; if I don't get my daily dose of singing each day, I actually feel sick.
People don't always realize that songs are more than just notes. Songs are more than just a combination of instruments, and sometimes singing. Songs are alive. There are songs that are happy, yet there are songs that make you want to cry. Whatever the song is, a piece of that song's creator's soul is in it. That's why songs are often so easy to relate to.
I remember the first time I really performed. To say I was scared is an understatement. I was really nervous, but in a good way. This was a chance to show the world who I really was. Holding the microphone gave me energy. Singing the song gave me fulfillment and a sense of accomplishment. I also came to the realization that singing is my true love.
Sometimes, I would get upset and convince myself to quit singing. But when you are truly in love with something, it is impossible to break up with it. So unsurprisingly, I am still singing. I share a bond with singing that is stronger than marriage. It's as much a part of me as my heart and soul are. Maybe, I still dream to be a singer. Maybe this isn't just a dream. Singing is my reality. Singing is my future.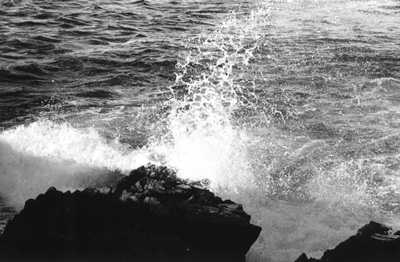 © Shira B., Marblehead, MA