Spoons
July 25, 2011
We are playing a game of spoons on the outdoor picnic table in the warm sun. Birdsong drifts down from the sunburst tree above us. Cards are passed around the table, and every once in awhile someone mutters about their hand.
Spoons lay in a pinwheel, aiming in seven points of direction from the middle of our game.
People begin to surreptitiously take spoons, it is not clear who took the very first. Very soon all of the spoons are gone.
Almost everyone lays their cards down as we ask who doesn't have a spoon.
Hy looks up from his hand of cards and says with an out of place smile,
"What are you talking about? You guys are gumming the whole thing uuh -oh..." his head thunks on the table and everyone bursts out laughing. Hy is without a spoon.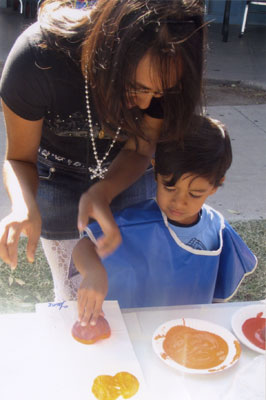 © Melinda M., Phoenix, AZ