The Meaning of Life
October 8, 2011
Today in my accounting class my teacher told me, all he wants in this world is to lead a life by his own rules regardless of how people address him. He says he does not care what people say to him while he is alive. He is much rather interested in just one thing. All he wants is for people to tell his daughter after he is dead that he was a good a man. He wants there to be a day when his daughter is proud of the man her father was. In all honesty, my teacher is a man whom one day his daughter would be immensely proud of because he is capable of teaching in such an inspiring way that I always leave class with philosophical thoughts.


Today was no exception to his brilliant art of teaching. Today I went home thinking about the way my father has lived his life. My father has told me on countless days that there comes a time when a parent stops living their life for themselves and lives everyday for their children. I have seen my father devote his life to my brothers and I. He has never asked for anything in return and now I know what he seeks can not be asked for. Now I know, all my father wants is to sit in a rocking chair beside my mother one day with the satisfaction of knowing he provided his children with the best and his children are proud of the man he was. All he wants is for his children to be proud of him, the way he lead his life and how hard he worked. He does not seek recognition for his actions in the present. No, he is saving up his moment of pride for the day when it all pays off.

Looking at my teachers, father, mother and elders, I see what they all want one way or the other. They don't care what they are regarded as by others in their daily lives, all they look at is the big picture. They live their 'now' dreaming of a future where their children are proud of whom their parents were.

I think that's all any of us really want. We could spend our lives working hard, trying to achieve something but all of that will not be paid off by recognition by unfamiliar faces while we are alive. Our hard work will be paid off when we are all done with creating a life for the people we love. Our hard work will be paid off when we sit back and look at the faces of those we love and we feel how proud they are of us.

One day, I myself will be the person my parents, my family would be proud of.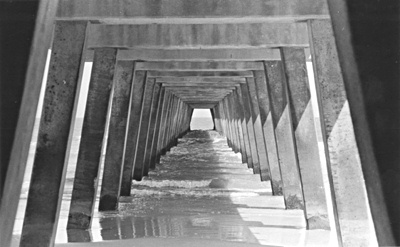 © Megan S., Marblehead, MA