The Noble Science of Self-Justification
November 28, 2011
I am often accused of neglect in several of my imposed responsibilities, including tidying my room, making my bed every day, doing my homework on time, and sleeping, on the grounds of procrastination. However, these are all my own concerns about which I am generally content, so it offends me greatly that others, namely my parents and peers, feel the need to take it upon themselves to intervene where there is no need and no grounds for blame.


Firstly, I affirm that my own room is my own domain, and that I may therefore do with it as I very well please. Others claim the value of an organized and clear workspace, that things should all be tucked away into their respective compartments in order to be easily found when they are needed. But perhaps I am able to find things just as well, thank you, when they are all in their own places sprawled out on my desk. Perhaps I keep loose papers and miscellaneous toys on my desk and unmatched socks and half-read books on my floor because I like them that way, not merely because I am negligent of them. And perhaps, had I more room for my things in the first place, I would not have as much trouble finding a place for them on the scarce occasions, like world or national holidays, when I am asked to clean them merely to avoid unjust judgment.


I also always wonder at the practice of making one's bed every day. Why expend the effort to rearrange those twisted covers every morning, when I will inevitably twist them up again in my slumber at the end of the day? It is a futile effort that carries no benefit other than looking nice for friends who come to my room and are forced to make their beds as well.


As for my habit of procrastination, from which stems all my alleged negligence, I may argue that there is always something else to do that is of greater ultimate importance than the task at hand. While hard work pays off later, procrastination pays off now; philosophically, then, procrastination is the exemplar of carpe diem.


In the spirit of carpe diem, every day, and every moment for that matter, is to be lived as though it is one's last, with the aim of fully enjoying as much time as one can—and what else can be so enjoyable, to someone with no means of leaving the house to do something better, as browsing the vast sea of knowledge that is the Internet? The joys of that magical Web are as varied as they are scintillating: the lulz of Youtube videos, ranging in subject from cats to prepubescent celebrities; the constant awareness of the Facebook statuses of all one's acquaintances, and of the great things they are doing that one only wishes for the time for, had one not so much work to do; the perverse amusement of trolling others just for the sake of argument and provocation to spark a heated flame war. Not to mention all the more platonic and "important" scholarly knowledge that one must know to be a responsible and productive citizen.


To that end, spending hours on the computer is no waste of time, but is essential in maintaining my robust mental health and social contact. Had I not been up-to-date on all fronts of viral social phenomena, local happenings that my friends neglect to tell me about, and the latest sitcoms and reality shows that are all the rage of teenage fascination, I would not be able to form opinions on the subjects and discuss them emphatically with my peers. And thus, my social standing would suffer, and my emotional capacity with it. Without a robust state of mind, I would not be able to do my work at all, which must be worse than simply doing my work when I feel like it. As I see it, I may do both, as work and procrastination are not mutually exclusive: one may procrastinate, and then work hard—they must only trade off a bit of sleep.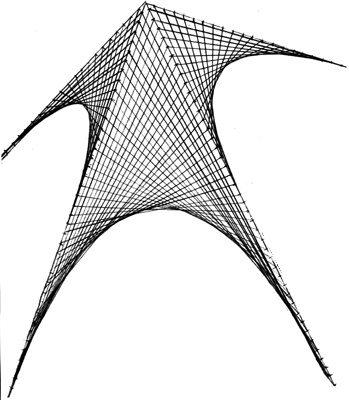 © Sean S., Ansonia, CT