October 1st
December 7, 2011
The water always runs cold on this day. All colors seem gray, dull. He doesn't come to school, and only I know why.

Some people ask me if I know where he is. I shake my head and say the usual, that he probably got hurt playing football.
Football. I forget. He was ball-boy for the team, how could I possibly forget.

I wanted to call him when school let out, ask him how his day was. I wanted to go over to their house and help him with his homework. I wanted to play video games with him and sing songs for him. I needed him.
I went over anyway, his older brother being my best friend and all.
Their house was dark, no light coming in from anywhere. It was horrible.
I found him in his room, under the covers and all the lights off.
I laid down next to him, leaning my head down on his shoulder. He was crying.
When he cries, I cry.

Eventually we stop crying, and just looked at each other in silence. I didn't want to say anything. Talking ruins it.

I stay the night. Protocol for this day. His parents stay in bed or clean things spotless, and I stay in his bed with him until morning. In the morning I make them breakfast, remind them that they need to go where they need to be. I drive us to school early, we sit in the car until he's ready to go inside.

I watch him pull on his brave face. Its like a plastic mold of him before that night. Its not the real thing. I want the real thing. But we just play along.

We act like Alex didn't die.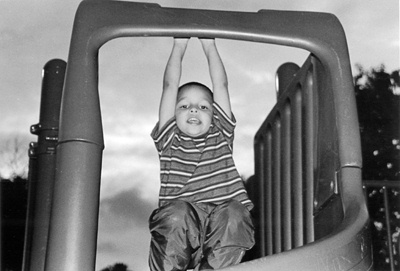 © Yesenia D., Boston, MA