In the Night, In the Dark
December 9, 2011
In the night, in the dark, what is there to control my wandering mind? A mind that wants to go to a place that I never wish to see again. What will reign in my uncontrollable thoughts? What distraction can darkness provide? Nothing, there is only nothing around me and my cries become whispers in the wind.
In the night, in the dark, who will be there to dry my tears when my mind refuses to be tamed? Who will stop the stains on my pillows and the endless walking to bring peace to my thoughts? Why does the darkness fuel that which I despise? Why does it bring these detestable thoughts to the surface. Why can't I run?
Running and running and running away, but can you ever run from yourself? You can't change what's gone wrong, but you can learn from it. Running solves nothing, but the thoughts bring only pain. Pain beyond anything anyone should endure. A longing and jealousy of those who have what was torn away from me.
In the night, in the dark, there is weariness but no rest. My imagination is reeling, racing with thoughts, ideas, and images. Words to add to the pages. Can't sleep, too tired to keep walking. What do I do in these moments? What is there to calm me and chase away all of these things spinning through my head?
I am aware of everything around me. No sound slips past my ears, no shadow moves undetected by my adjusted eyes, and no smell may go unnoticed. The dark swallows everything and never before has silence been so loud.
In the night, in the dark, I am alone. So utterly alone that the knowledge of it cuts like an icy blade. I know this now and I have known this for a long time. I only now accept this fact. The dark will always be there, and the silence, and the forbidden thoughts. Always swarming, drowning me until I collapse and finally succumb to my exhaustion.
In the night, in the dark, no one will hear my screams. No one will stop the thoughts, the tears, or stop the endless walking. My unwanted thoughts will continue and the night will laugh at my suffering.
In the night, in the dark, I will eventually find peace. For now though, I am alone and will remain alone.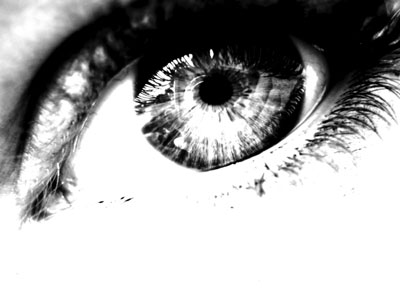 © Lauren S., Reading, Berkshire, UK