A Musical Lesson
December 11, 2011
In India, friendship had to go through a lot- academic mark, sports, arts and other trivial things. And once, my friendship with my best friend was put to test. In school, I had been a really great singer- hitting all the high notes perfectly. And when the singing competition had been around the corner, I was sunk in confidence. Every time I practiced, people oohed and aah-ed. I started picturing myself with fame and recognition of winning…

The D-day finally arrived, plus the nervousness. My turn to sing had been before my best friend's. For 3 minutes 28 seconds, I sounded like a bathroom singer. Nope-I sang decent enough to get a few praises, but my accompanying music was horrible. So horrible, that words are too trivial to express my anger. Naturally, my confidence was pricked when, after 3 minutes 29 seconds, less than 15 people clapped. I stammered my thanks and scooted off the stage and soon heard my friend singing. For 5 minutes and 4 seconds-the duration of her song- I felt mixed emotions. I was touched by the music, angry and madly envious -as she sang so well- disappointed, and worst, I felt hate. I managed to stay calm-very calm- when people excitedly crowded her to praise her while I stared at her from a distance. She stared back nervously and I faked a smile and thumbs-up.

The song she sung was new to me, as I never listened to that genre and I had put it on my IPod only a fortnight before the competition. Since then, I always ignored that song because it made me weak and helpless.

Finally, after 86 days, I played it on my IPod before going to sleep. It hurt me to hear it. It was a sad song, and I felt even sadder and remorse for listening to it.When I was singing along painfully, I remembered how she sang the words that day. I remember the music that didn't betray her-unlike mine. It took me a lot of courage to listen to that music for 5 minutes and 44 seconds. My fingers wanted to change the song out of practice. But when the chorus started all over again, I felt lighter. I felt stupid that I had ignored such a beautiful song for so long. Instead of stopping at once, I played the song once again. I regained my senses and confidence. I learn to accept defeat gracefully. Finally, after 86 days, I passed satisfactorily!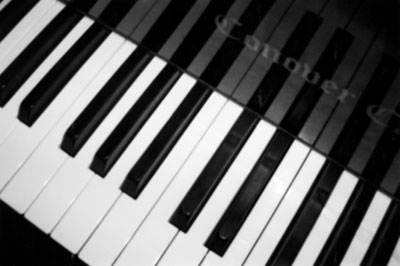 © Pearl K., San Diego, CA