Confessing Confusion
January 11, 2012
Have you ever liked the same guy as your friend? Well, that's happening to me.
Two of my best friends I've known since elementary school and I all like the same guy. The one that still goes to school with me and I like him more than the third girl does. He was able to figure out that someone I know likes him. So, we had to figure out whether we were going to tell h8im or keep it a secret. For the past few days, he's been asking me and the girl who go to school with us who likes him, but we didn't tell him. But, tonight, I was talking to both people on Facebook. The girl told me that she doesn't care what I tell him now because it's getting really hard to keep it a secret. So, I told him on Facebook that all three of us like him.
When the girl who goes to school with us asked if we talked about it, I told her that I told the guy that all three of us kinda like him. She totally freaked out. I had to explain the conversation to her over Facebook. I even added to the conversation with him by saying she might have said a different name that starts with the same letter. That didn't help with her. Now, she's really mad at me because there are details she didn't tell me, which I couldn't tell him.
Hopefully, it'll be better at school tomorrow.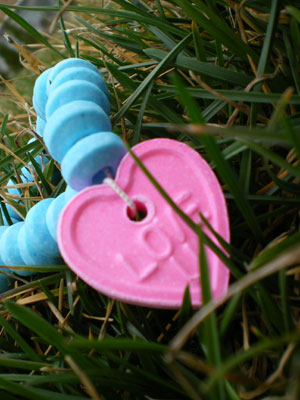 © Jennae P., Kennewick, WA