Once Upon A Time
March 3, 2012
In high school you're unfortunately surrounded by hundreds of couples. And if you're not one of them, it plummets your self-esteem. That was me once upon a time.

Once upon a time I used to believe I had to follow the ways and trends of girls who did have boyfriends, so I could snag one myself. And the girls at my high school weren't the best examples to follow after. Short skirts, cleavage barring shirts, and tons and tons of make-up.

I believed that I had to lose the glasses if I wanted to attract a guy. I used to believe my glasses were holding back the only feature on my face I did like. But then there were other problems. Almost every girl with a boyfriend had to be a size two or zero. So I went on diets that would restrict me from eating more than eight hundred calories a day. I noticed that every girl with a boyfriend had her backpack swapped for a purse and binder. And maybe at this point I realized, there was so much more I'd have to do.

I'd have to hang out at the football games, wearing outfits that would catch a guy's attention. Instead of sitting in the stands with the normal students I'd have to lean up against the fence and scream for the football players. For homecoming and dances I thought I needed an extremely tight fitting dress or skirt that would have a guy do a double look. I think the worst part was thinking I'd have to dance sleazy for a guy to want or like me.

The sad thing is I wouldn't have came to this realization on my own. I had made a whole new ballpark of friends to be able to get to know more guys, so none of them knew me before I decided to make this transformation. I wanted more than anything to be loved. I wanted to have a guy tell me that I was beautiful because otherwise I wouldn't believe it for myself.

I finally met that guy. And that guy didn't look at the outfits or make-up I wore. He looked deeper. He didn't desire the chick I thought I had to be for him to like me. I won him over by just being me. Isn't that ironic?

I wrote this for girls who might feel like they're going to be alone for the rest of their lives. I want you to know that he's out there, and he's coming for ya soon. I want you to understand you don't have to change who you are, because who you are is really all that he wants.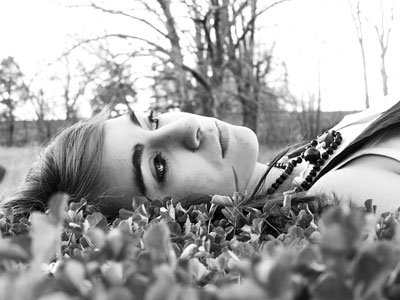 © Jasmine R., Bourbon, MI