Life Changer
March 8, 2012
When he was sixteen he was diagnosed with osteogenic sarcoma, bone cancer, in his left leg. This cancer is rare and is found in children with long legs. His name is Justin and he is my brother who survived cancer about thirteen years ago. I was only four months old when it happened, so I don't remember anything, but I've been told the story many times.

If it wasn't for the track meet in early May in which he hurt his leg but thought it was just a pulled muscle, I may not know my brother today. My parents didn't take Justin to the doctor until three weeks after the meet, and they found out he broke his leg. His leg, by this point, was partially healing. Justin found out on May 26th, 1998, that he had cancer. This started the journey, from Reese to the hospital in Royal Oak, Michigan, multiple times a month for: chemo therapy, blood transfusions, leg amputation surgery, prosthetic adjustments, and doctors appointments.

We spent so much time at the hospital that the doctors and nurses basically watched me grow up for the first year of my life. Whenever Justin was feeling down or sick, I would always cheer him up just by being there with him. I've been told that I was the first person he asked for after his amputation surgery, making me a caregiver without even knowing it. Justin and I became very close after this happened.

Justin has taught and helped me out a lot with a variety of things, such as: staying strong, basketball, and photography. He has taught me how to stay strong by never giving up during everything that he went through as a teenager. When I was younger, he taught me the basics of basketball and a few moves, which I use today during games. He continues to encourage me on the court. Justin is always showing me new things on his camera or in Photoshop, making me intrigued in photography. We bond a lot when he does this, making us a lot closer.

Whenever we go out in public and he has shorts on, he doesn't let the stares or comments get to him, because he's not insecure about his leg. He is also not afraid to talk or answer any questions about his experiences to others. I remember a time in kindergarten when Justin came in for show and tell; he talked and showed his prosthetic leg to my class. I thought it was cool at the time, but now I realize, he was showing us that being different is okay.

Justin is my hero because he has shown me that you can continue to live life normally, even after a life-changing event. I've learned that no matter what happens; everything will be okay over time. Through everything he has accomplished in life, since he was sixteen, is truly amazing and inspiring not just to my family, but to many others.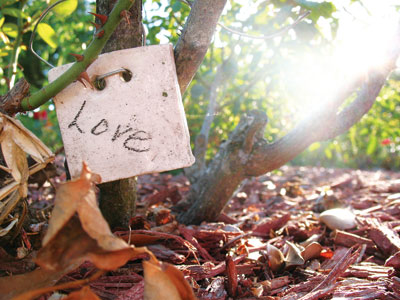 © Danielle L., League City, TX