Just Be Nice
April 29, 2012
There's a typical scenario- the popular kid puts on a great demeanor, super nice, seems perfect, even though they're secretly insecure and terribly sad. We've all heard it, right? But what if the person that puts on this exterior isn't popular, or seemingly perfect? Does that suddenly make it not matter?

A lot of people, whether it be teenagers, adults, or just small children, give up their own happiness for that of others. Instead of complaining and whining about their lives, they give compliments and try to make others better. But secretly, they're suffering. Why? Maybe it's because nobody returns the favor. Since they don't seem sad, nobody thinks they need general niceness or compliments.

And yet, that girl doesn't get asked to prom. Or any dance, for that matter. She doesn't get elected to student council. But someone suspended for being caught with alcohol does. She doesn't get any sort of respect from anyone, even though she's never been anything but nice to them. And people still hate her, even though she tries so hard just to be their friend.

So she lies at night and she wonders- will anyone ever let her fit in? Will anyone ever stop rejecting her? Will anyone ever just return the favor and show her some human decency, instead of the shallow, materialistic kids?

Not that I'm speaking from experience, or anything.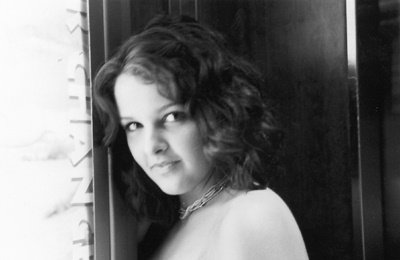 © Ashley T., Pointe-Claire, QC, Canada