Just Another Afternoon
June 2, 2012
Students got out of the school just like magnetic needles suddenly get rid of the magnetic field and were scattered over all parts of the city. A great many of them. Like rains, like blows, got into per crevice, felt the city's heart pounding...
You were one of them. As you were waiting at the bus stop, you had found a homey smell. It was a smell from that bus stop, in a cool summer afternoon, with a shaggy old park on the back. You could feel that long vine creeping along the wall. What zippy a mood.What joyful a dark green. Nothing could compare to. There was a smell that made you feel like belonging to somewhere. There will always have a settlement for you. You would take pride in saying there's a place for you.
At the time, you could be a dancer. You could be a poet. You could be an admirer... or you could just be a student.Standing. You could be the whole of the world, or a part of it. You dimly consciousness, your light one-piece dress...
Your trust to this city. You've only opened the doors to it. You've shared your secrets there.
Don't you remember that day you got the first in class? You backed to that old bench under a plane tree. There you've been studying for a whole day...
Don't you remember that night your first rose? It's hard to remember that boy's face, but how you feel. Afterwards, you lied on a trash bin and crying alone...
Everything was in order to be a listener. They were everywhere ready to feel you. Unwittingly, they reflected your feature...Forthright feelings were shimmering under sunlight, blowing in the wind...
"I am feeling like leaving some vestiges of my own." Mumbled you. Then you got on the bus.
"...Just another afternoon." This was the last sentence the "smell" in order to hear.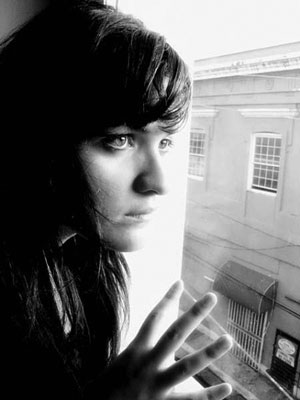 © Eveliz V., Bayamon, Puerto Rico