Obscene Online Conversations: Language Lessons from the Bard
June 25, 2012
Recently, my best friend sent me an affectionate message via Facebook that read GO SU*K A SMURF. This is one of many in a chain of bizarre messages that my friends and I have exhanged online; through this two week long Facebook conversation, we have developed a new set of jargon that includes but is not limited to obscene innuendos and snappy catch phrases like "Got the bullseye, biddy." I personally trace our linguistic spirit of inventiveness to a particular freshman English class earlier this school year.

A group of us had been wasting away the minutes of yet another unentertaining English class with our trademark obnoxious personalities.It was only the second week of school, and to our dismay, we'd already exhausted every variation of the your mother-your face jokes in our conversations. With our suppy of creative verbal humor running dry, there were moments when we'd resort to the juvenile behavior of snatching at eachother's school supplies and invading eachother's personal space by kicking, poking, and hair tousling. Physical confrontations begin the moment our verbal confrontations hit an all time low in originality. Our beastly instincts are stirred awake. They begin to sniff the air, looking for a fight. This sort of behaviour of course, is unwanted and downright unacceptable in a classroom environment.

It's a good thing that our teacher chose that moment to divert us and the rest of the class with a worksheet cleverly dubbed The Shakespearan Insults Generator. Three columns of delightfully nasty and nonsensical words to mix and match, forming the perfect Shakespeare-worthy insult, was exactly the inspiration we desperately needed. We launched a fresh verbal assualt against eachother, every girl or boy for him or herself, this time in Old English. By lunchtime, we'd introduced the Shakespearan Insults Generator to all of our other friends who were not in that class. By the next day, we'd abandoned the worksheet and started coming up with our own caustic little phrases.

Since then, our spoken and written communication has reached unprecedented levels of sophistication and youthful obscenity. The language we've made up is constantly being changed and added to. There are no rules, no limits. Since we're a culturally diverse group of Asians, Hispanics, Whites, Blacks, Jews, Catholics, and Atheists, phrases spoken in foreign languages and offensive race jokes are rampant in our every day conversations.All of us take Spanish as a foreign language class at school, and two of us take Latin as an additional class. One only has to yell "shout your mouth" in Spanish, Latin, Chinese, or Russian to get the attention of a friend sitting at the other end of the lunch table.

By now, we've developed idioms and sayings such as "chicken biddy butt", which can be reiterated as "chicken biddy buttface", "llama pie holes", several Hebrew and Yiddish phrases that express exasperation, and our favorite variations on Shakespearean insults such as "monkey-balled lumbernests" and "cod-encrusted jack pastries". Insults include "Your scent is atrocious", "dumb brainless gamblin' piece of sh***" (used to describe a hated sports team of one's choice), "you look like a raw tomato", and "you are too ignorant to understand the fundamentals of life". It may be obvious, but these are not words suitable to express at teatime with Granny. Instead, this is the lingo that my friends and I use when forcefully airing each other's dirty laundry during our energetic online conversations. One of us sums up the exact opposite of this ideology with the words "What happens behind closed doors stays behind closed doors. That's why the door is closed in the first place." With us, doors never stay closed and any dirty laundry is fair game for all. In fact, we may even be able to teach Shakespeare a thing or two about Shakespearan insults.

In the combined words of dear friends of mine, "Oy vey, this is nonsense!" Yes, indeed it is. Beautifully bizarre nonsense worthy of Sir William Shakespeare himself.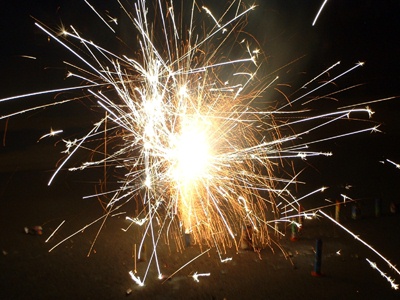 © Kevan B., Beaverton, OR