The International Baccalaureate Program
July 30, 2012
The International Baccalaureate (IB) program is a prestigious curriculum that strives to make world leaders and worldwide connections. At least, that's what their mission statement says. For my last year in middle school, I was in this program and I was able to get a taste of what it would be like. There were many things that I did not expect and many things that I want students going into this program to know about.
I expected many things from this program. From what I understood, I would have a lot of work in and out of the classroom. There would be different teaching styles used and a different system than what is currently used in most public schools. There would be many more technological applications and students would be taught to think in ways that would be challenging to them. To an honor roll student, this sounded perfect. I felt that the school I was in didn't let me grow as much as I had liked. I felt like it was lacking. This opportunity to challenge myself would be great. I know many kids don't think that way, but I like learning. I like knowing things about the world around me. But I don't enjoy school because of the way it stifles learning. The only classes I ever liked were band and English. This program sounded like it would do more than what my school could ever do.

Just so you know, it did have more than what my other school did. We took eight classes instead of six. I was able to take Spanish, Biotechnology and band in the same year. There were enough laptops, net books and computers for everyone. You could even sign out an iPod touch from the library (Educational purposes only). And because they went through an application method to see who wanted to join the program, the teacher to student ratio was very small. The small population also allowed me to bond with more people. I'm not very social. I'm shy and only have a small group of true friends. The people that I talked to I just consider acquaintances. In the new school, I knew everyone in my grade, and I knew almost everyone in the other grades below me. The school did seem to have better kids in it as well. Many of them were honor roll students as well, and it was nice to be in a group of kids that was mostly nerds and geeks instead of being with kids who cared more about popularity than school. However, the positive things end there.

The first thing I noticed with my classes and teachers was that they weren't used to the IB curriculum that they had to follow. It took them half of the school year before they started using the IB Learner Traits. The traits were really things you should've already known, like being balanced, principled, caring, reflective, etc. The teachers forced themselves to teach trying to emphasize when we were using one of these traits. Every couple of weeks, there was a new question on the board. A few examples include "How is culture shaped?", "What affects your environment?" and "What has shaped our world?". By the end of two weeks or so, we had to be able to answer these questions based on what we had learned in class. It was pure torture. Not because they were too hard, but because they were too easy. Science class included "What has shaped our world?" and guess what we were learning about? Rock layers, Pangaea, radiometric dating, dinosaurs, the geologic time scale and things of that nature. I already had basic knowledge of this because it was taught in fourth and fifth grade! The painful part came in the middle of those few weeks when we had to say what IB trait you used in class the most. I was really tempted to say "I was reflective because I have to fill out this paper." There were also projects that were given to us, not for an actual grade, but for an IB grade. It was usually on a scale of 0 to 8 or 0 to 6. If you did what was on the rubric and considered "IB quality", you got a high number. And none of it was put towards your real grade unless the teachers were really hurting for more. Even the P.E. teachers had to come up with an IB project. The whole thing was just too forced. And because it was forced, the class work wasn't challenging at all. The only challenge was the amount of homework. It wasn't unusual to go home with something from every class. We also had to do volunteer work. I'm not saying that I hate doing volunteer work, quite the opposite. It's just that if you forgot to fill out the form they gave you, you got penalized. Some kids even got ISS (In School Suspension). I realize that some kids didn't do any work at all, but even more of them just faked it because they didn't have the time. The school didn't have any sports either. We had a school mascot but it didn't feel like a truly united school. However, kids could be on teams at their original school. That just made it worse for the athletes. The amount of homework, after school practices and games took up a lot of their spare time. I would also like to mention that we only went on two academic field trips. Honestly, we felt lucky that we had any. It took teachers five months before they got approval to have a field trip.

I don't know why things didn't go as planned. I don't know why we took up so much time doing IB projects instead of learning. I have no clue what the teachers did to improve the school year. The only point of view I have is my own. That's all I have to go on. Maybe if you're a C student who isn't athletic and wants a lesson in time management, this would be the perfect program for you. But for anyone who has higher or lower grades in their current school, anyone who likes sports and anyone who doesn't want homework, this program is not for you. This program wasn't made for the leaders of tomorrow. It was made to try and make the sheep become shepherds.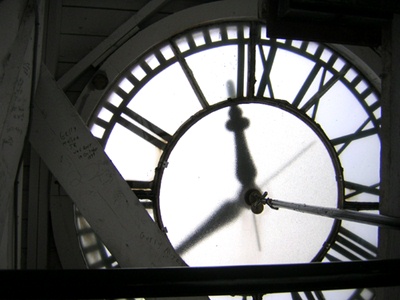 © Tatyana Z., Norwood, MA