Let the Floods Roll
August 11, 2012
It wasn't the fear that it was all my fault that tore me apart, but rather, the knowledge that it wasn't. I couldn't keep him from walking out the door. Nothing about that absence had anything to do with me. I had no power, no say, over the thing that plagued my heart and home.

I can't stop people from stabbing each other in dark alleys. I can't wipe the blood off of their hands. I can't convince anyone to step back, to step away before they cause any more pain.

World hunger will go on, with or without me. Wars will continue to flare. If we all pump our oil into the air and release our speeding bullets into the hearts of dying species until the earth crumbles and the sun burns out, I can't do anything about it. (But I'll still have to shiver in the dark with everyone else.)

Somewhere in the middle of the ocean, there's a gigantic floating mass of trash, waste, the products of human ambition. It stretches on for miles. Out of sight, out of mind.

No matter what you wish for, things rarely work out the way they should. People will leave you, betray you, stop loving, stop caring. They will lie when you ask if they still do. People will keep secrets, and keep themselves hidden so that you don't understand who they are, until you wonder if you ever knew. The scenes that play in your head at night will be wildly unrealistic, and they will probably never happen.

You'll stop dreaming, because you've grown so weary of being disappointed. You'll wonder if you'll ever dream again.

Life messes with your head that way. You may be stranded in the desert, thirsty and hot, and then a hurricane will hit. And the most painful part of it all, is that you can't control it.

Let the sun burn and the floods roll. Let go of it. I have.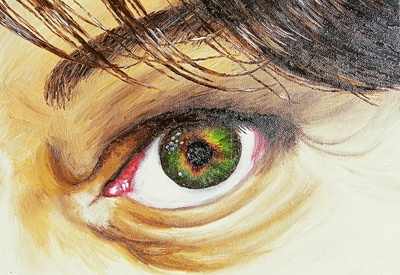 © Alyssa G., Charlotte, NC