Life As I Knew It
September 12, 2012
Life as I knew it has changed, whether I wanted it to or not. I'm still just Pondering whether or not it's for the best. I've learned that it's not all about the actions people do unto you, but the reactions you do unto them. Somebody can be really, really mean to you, but if you react meanly does that not make you as bad as them? If you react nicely though, you feel better about yourself and it really just helps in the realm of things. Besides what justification does someone get from it? Great, you made the person feel just as miserable as you are. As they say, misery loves company. Ahh, but only if it was as easy to do as it was as easy to write down just then. I'd be golden.

When I was six or seven my friend Jessica gave me a turtle. A completely normal, common turtle. I just adored him. As it turns out my best friend Rebecca wanted said turtle, so she took it. I remember chasing her down the road, I was so furious, and at the moment, completely irrational. I grabbed her by the arm, twirled her around, twisting her arm behind her back and shoving her into the concrete. Well come to find out, Deserae, Jessica's sister, gave it to Rebecca. She hadn't taken it. If I hadn't reacted the way I did, I could have prevented that extremely mean act. We could of worked it out diplomatically, settled all issues, and returned the turtle. I jumped to conclusions. In the end, the turtle was set free. All's well that ends well.

Kindness is the music of the world, and I sing a little off tune sometimes. My temper just flares and I say something mean. I don't do it all the time, just when I've had enough of a person. To me, the degradation of society has become increasingly apparent. I find myself being repulsed by the teenagers which surround me. Most of their conversations are horrendous, and jaw dropping. They have baffled me on numerous occasions. I believe that's why I don't have many friends, most of them annoy me.

I'm changing a lot I've noticed, I believe I'm growing up more. Becoming wiser, with each passing day. I have a lot to learn, but realizing that is probably the wisest thing I know. I've learned that there's a difference in listening and hearing. To listen is to give one's attention to sound, ahh, but to hear is to comprehend the words being spoken. I've noticed that I can listen to something, but afterwards I'm left sitting there thinking " Wait, what did that just say.". Like when kids read out loud at school, I find myself sitting there and it's like I can hear what they are saying, but it's more like music being tuned out. I hear it muffled, after I tune out their monotone, stuttering voices.

Life as I knew it has changed, whether I wanted it to or not. I believe its changing for the best. When you've hit rock bottom the only place left to go is up. When you've made mistakes and have been hurt, the only thing to do is learn from it and become a better person. You have to wake up every day and make a personal effort to be a better person. It's a conscious choice every day to be a mean person or not. I try to make that good conscious choice. Because in the realm of things, being a good person, is all that really matters.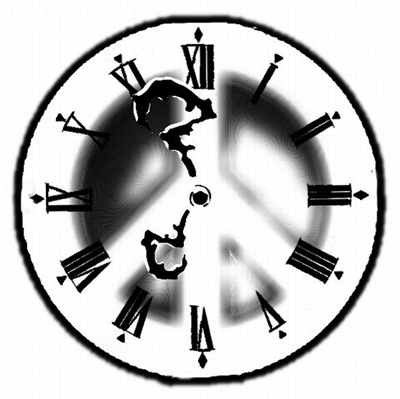 © Joseph S., San Anselmo, CA