SafeHouse
October 3, 2012
Growing up, I was taught to be God-fearing and to have a compassionate heart. I went to church every Sunday and when I was in sixth grade, I went every Wednesday for youth as well. I had a wide variety of friends and tried my hardest not to be judgmental towards anybody. This proved to be difficult once I reached high school.

When in high school, it gets difficult to not gossip and to not judge others on their appearances. There was always something or someone to talk about in between classes. I soon became engrossed in the daily hallway gossip. Some days I would even find myself condemning other people--classmates of mine--for their clothes or hairstyles. I became sick with myself.

It was in eleventh grade, that I took my first trip to SafeHouse Outreach in Atlanta. Not understanding that it was an outreach for the homeless, I agreed to go just because I wanted to get away from home and to spend time with my friends. While up there, I will admit that I was slightly revolted at the sight of these dirt-encrusted people. I didn't want to touch them and I didn't want to be seen with them. Even in my own eyes, I was a monster.

During that first trip, nothing life-changing happened to me. I felt the same as I had when I arrived. The only thing that happened was that I learned to hold someone else's hand in comfort and how to pray for those people. However, for some unknown reason I was drawn to the outreach center and its mission and continued to go back time after time.

In July of 2012, I went for the first time as a senior in high school. I believed that the trip would be no different from any other. This was also the first year that I was going to be away from home on my birthday. It scared me and yet I was excited to be away.

We drove up to Atlanta on a Thursday morning. My birthday was on Saturday and for the first day up there, that was all that I thought about. However, that changed Thursday night when I saw a group of kids at the center with their families. This was the first time in three trips that I had seen any homeless children. The sight of them being at the outreach center to receive what was probably their only meal for the day nearly broke my heart. I was able to keep my composure and with one of my friends, went over to them to introduce ourselves. At first, they shied away from us and hid behind their mothers' legs. My friend was able to find a guitar and started playing songs from our church's Vacation Bible School that year. While she played, I would sing and even do the motions that went with the lyrics.

One by one, the children showed their faces and began to sing and dance with me. We spent almost three hours outside with them, singing and dancing. When they finally left for the night, my heart was torn and my eyes were watery. I prayed to God that night for their return to SafeHouse and their safety on the streets.

The next two days were the same as always; we left after breakfast to go to the parks and talk to the people there. That second day, for the first time in years, I found myself being a bit more outgoing as I initiated multiple conversations and even hugged and prayed for most of the people. When we left after lunch, I felt that I had really connected and formed strong relationships with those men and women.

When we returned to SafeHouse, the children from the first night would already be there. When they would see me, smiles would light up their faces and they would trip over themselves trying to give me a hug. I always teared up as their thin, bony arms wrapped around my waist; it hurt me to see how thin and vulnerable they were at that age.

For those two nights, we took out the guitar and sang songs for them again. Before dinner was even served on that first night, I found one of the little boys curled up in my lap. Faintly, I remembered him telling me that his name was TyRone. I wrapped my arms around little TyRone and held him close; I didn't want him to leave.

Eventually, he did. And then, two days later, it was our turn. We cooked a huge pancake breakfast for all of our new and old friends that morning. Afterwards, our leader told us to go ahead and say goodbye; we were leaving soon. We all went around the room, hugging the men and women that had changed our lives. When I got to little TyRone, tears were already streaming down my cheeks. I remember stifling a sob as that boy threw his arms around my neck, holding me close. I will never forget what TyRone told me that day that we left. As we held onto each other, he pressed his lips to my tear-streaked cheek and said, "Never give up hope. Our Daddy in heaven has got a hold on everything. Don't cry. When you come back in the fall, I will be here and hopefully, our Daddy will supply me and my family with our own home. Never give up, Kaitlyn."

Ever since I was a young girl, I had a tendency to shy away from outgoing experiences. I always liked to stay at home, work on my homework and hang out with my family. As I got older, the shyness dimmed but never went away. Those people at SafeHouse Outreach took that shyness completely away from me. Little TyRone unconditionally captured my heart and with his help, I learned that it was okay to step out of my own little bubble and to reach out to others. It brought joy to my heart to see his smile, even knowing that he rarely got something to eat every day. I never knew that a little eight-year-old boy who lived on the streets would teach me so much about life. I will always be grateful for God for placing him in my life.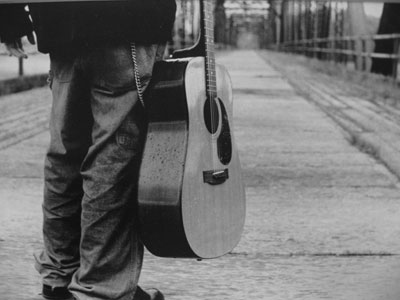 © Bailey M., Eagan, MN