Meeting New Challenges at ILMUNC
February 2, 2013
What is the annual four-day event that attracts thousands of high school students from all over the country to Philadelphia? Maybe you've seen them this year— adolescent blocs taking over the streets at intervals throughout the day. Occasionally dressed in casual business attire, these teens have been spotted having lunch at local eateries, hailing cabs at street corners, and even picking up a few novelty items from Condom Kingdom. They take over the elevators and dark cement staircases of the Center City Sheraton Hotel. I imagine that the city releases an audible sigh of relief when all three thousand of these students depart for their homes in places like New York, California, or Virginia.
This was my first year participating in the Ivy League Model United Nations Conference, hosted by the University of Pennsylvania and otherwise known as ILMUNC, with my high school. To say it with unsophisticated candor, I had a ton of fun that weekend representing a foreign country and participating in mock committee sessions with my friends and classmates.

I learned about varying international opinions on the topic off-shore banking while observing the more subtle aspects of excellent public speaking. I also had my fair share of laughs. In particular I enjoyed watching a riot unfold in the committee room when Mali accused all the other delegates of being "capitalistic pigs". He went on to say that he was sick of the USA treating developing countries "like we're their b****es". Half the room burst into cheers and applause. During another committee session, we were urged by one delegate to keep in mind the interests of "third world countries like Narnia and Bikini Bottom". After concluding his speech, he proceeded to run down the aisle and burst out of the room, slamming the doors behind him.

One evening, I had the chance to talk with an older student who was from New York City, like me. He told me about being part of the specialized crisis committees, where participants declare wars on each other, plan assassinations, and negotiate with terrorist groups. A guy from my high school, representing Sweden in a crisis committee, tried to appease Hamas with a lifetime supply of Swedish meatballs and IKEA gift cards. Sometimes, my friends and I would see kids roaming the hallways with Nerf guns, dressed up in masks and fake bulletproof vests, as part of the crisis simulations.

However, the four-day Model United Nations conference in Philly wasn't all about jokes, fun, and games. This was, after all, an academic competition. I was amazed by the knowledge and confidence of these students, some of whom I collaborated with on working papers and resolutions, and others that I admired from afar. I learned that some developing countries actually rely on off-shore banking, because the citizens of these countries can't trust their national banks and need to store their money in safer places abroad. Collaborating with delegates representing Switzerland, Oman, and India to name a few, I learned how to write a working paper, and watched our working paper transform into a resolution. We discussed how to regulate, prosecute, and prevent the criminal activities (like drug trade and money laundering) that are often facilitated by offshore banking. We debated whether or not this issue was the responsibility of the banks or the federal governments, and the ways the international community could work together without infringing on each other's national sovereignty.
I do believe that I took chances at this conference, asserted myself, and learned something new each day. It didn't take long for me to overcome most of my fears and insecurities, though the thought of speaking in front of three hundred people still terrifies me. For next year's conference, I know that I will be better prepared and more confident. I'd like to take even more chances, try being a leader for once, and definitely make new friends. After all, how often will I get the chance to meet hundreds of unfamiliar faces from all over the country? I can't wait to step into the excitement and challenges of ILMUNC once more.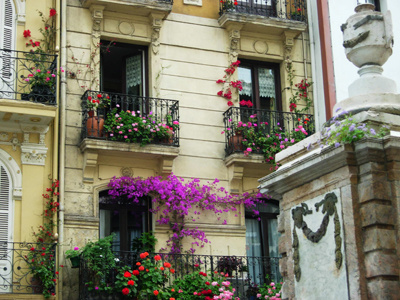 © Hannah O., La Jolla, CA