Trip to Italy.
August 1, 2013
Our phenomenal trip to Italy with the History and Geography departments was a surprising experience. I fell head-over-heels for the Italian food, which was consistently bursting with flavor, and the lively Italian atmosphere within Rome and Sorrento. The 37 students (including myself) and 5 teachers who attended the trip endured on extremely early starts to each day and very late nights, but it was worth it. When roaming the Italian streets we came across music-filled restaurants and bars, along with petite market stalls: all with bustling Italians going about their daily business. Now, I'm not going to say Italians are cautious when it comes to pedestrians-we all thought we were going to become road kill at any point-however they were friendly people and completed our overall journey into another reality.

Visiting the breathtaking Vatican City upon our arrival in Rome was entering another country (literally). It includes St Peter's Basilica and the very famous St Peter's Square; the film 'Angels and Demons' was based in Rome and therefore you may recognize it from certain scenes. In my opinion, the most amazing part of the Vatican City was definitely the Sistine Chapel. To have had the opportunity to observe Michelangelo's paintings with my very own eyes was remarkable. Considering he spent a total of 4 years painting each individual part of the Sistine Chapel's walls and ceiling, it really was an honor to feel apart of his work. Amazing.
Later on after our evening meal we continued sightseeing and headed towards the Trevi Fountains. The crowds of people surrounding the beautiful fountains gave an electrical energy onto us tourists. My friends and I threw some money into the flowing water and made a wish. After a well deserved ice-cream stop, the group continued on to the Spanish Steps. Italian guitarists beamed with passion as they sang their hearts out while serenading the people around them.
I wish I could put into words the atmosphere of the people sitting and singing on the steps, but it was too magical to describe.

Day two in Rome and we were up early once again, buzzing for the day ahead of us. We walked from our hotel to the Colosseum-one of my favorite places we were able to visit. The astonishing stone ruins were unbelievably huge! This wasn't a surprise, the Colosseum could hold up to 80,000 spectators during a variety of battles between gladiators and exotic animals. After walking around the grounds of the Colosseum and also the ruins of the Roman Forum we got a very nicely air-conditioned coach to Sorrento. On our way we stopped for lunch and then at the volcanic crater, Solfatara. Well, this really was unforgettable. The geography teachers were in their element, on the other hand the students couldn't settle down because of the horrendous smell caused by the high amount of Sulphur from the crater. I have to say, it was pretty hilarious.

Our four star hotel in Sorrento was absolutely beautiful! We were served four course meals and the view from our swimming pool was insane. It was a good chance to be able to bond as a group in the pool; therefore we all decided to play crazy games and had a brilliant laugh (the teachers were the most competitive!).

On our final full day of activities before the last day of traveling home we visited the most overwhelming place of all, Pompeii. I have to admit, our tour guide was slightly strange but it put us in a better mood. The reason for this is because the ruins ooze with disaster and even though it is an open space it still felt claustrophobic. Seeing the victim's final expressions caused by the eruption of Versuvius was quite sinister and did shock us. Therefore, some light-hearted laughter was in order. We left Pompeii and the coach took us up Versuvius. We then stopped half way and continued up to the crater by foot. This was challenging! The altitude made it hard to breathe and it was ridiculously hot. Once reaching the crater, the view was spine tingling and I felt a sense of achievement. It was a fabulous way to end our overall journey.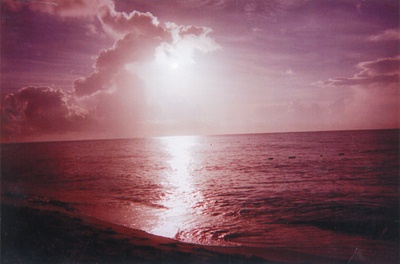 © Angela F., Bonham, TX