The American Plunge
October 4, 2013
Through the dark tunnels we drifted. Our boat-nothing but a plastic imitation of wood. We all-my little sister, mom, and me-felt safe, but the suspense of 'the drop' was incredible.
/the drop/ the part of a roller coaster where you soar down a steep hill.

We put our hand in the water. "Refreshing" I thought to myself. After waiting in the sweaty Midwestern humidity for a long 20 minuets, just stepping onto the klunky boat was like a 50 pound backpack was lifted off my shoulders. The rolling waters carried our vessel into the dark, cooling tunnels. "Ahhh", I told myself.

Looking out into the nothingness, I saw a small light. "Uh-oh", I whispered. In the long, sweaty line, we observed other families on the drop. At the top of a big hill, we watched people gasp in shock. A feeling of fear, as if the whole world was paused like cable television. "What if we fall out?" "What if the tracks break?" Silly questions we ask ourselves in a moment of fear. Suddenly, you feel the car begin to rumble. "It's too late…" you whisper.

FULL SPEED AHEAD! CHARGING FOR THE BOTTOM! Whoooosh! You plunge into the bottom of the water-covered tracks. "I'm soaked!" You exclaim.

Suddenly, the tiny sized light became an exit to the tunnels! Slowly, barely crawling, up the hill we went. "Eeee!" We all squealed like pigs. All of a sudden, we reached the top. Fear slithered into my stomach and coiled there like a snake.

The cable television feeling covered the whole car like a sheet. "Uh-oh…" I gulped. Without warning, the eye in the sky pressed 'play'!

Down we soared! Plunging to the bottom of the pool! Zzzzwooosh! All of us-soaked from head to toe!

We exited the ride with smiles on our faces and water in our shoes.
"How was the drop?" My little sister Jenna wondered. "Amazing!" I replied. The American Plunge, what a ride!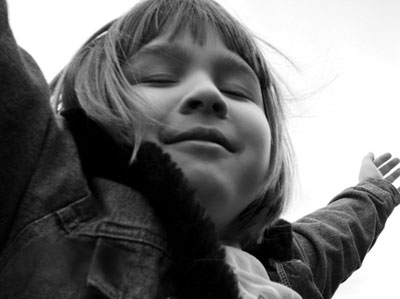 © Morgan C., Fridley, MN