One Hundred Percent Ready
January 17, 2014
I am pretty much one hundred percent certain that I am ready to break free.

Not only this, but I am absolutely, unconditionally, fully and inconceivably positive that it is time for me to jump out of my box and see what happens outside of it.

I have been prepared for at least five hundred years to widen my viewpoint to such a length that I can no longer linger inside the narrow points the world has so drastically wanted me to stick to for all this time.

I am ten percent tired of the closed-minds I have discovered

twenty percent curious to see if I can open mine

thirty percent exited to color in the spaces of black and white

and forty percent uncontrollably eager to write my own story.

That makes one hundred percent.

I am one hundred percent ready to live.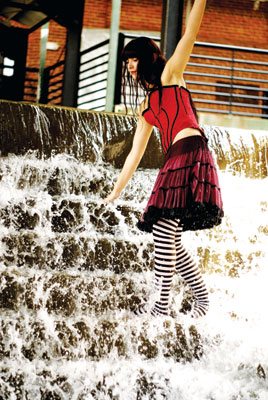 © Daniel H., Durham, NC