What Does Love Feel Like?
August 10, 2014
-Tell your mom I love you all.
-We love you too,aunt.
-I know.
-How do you know?(laughs)
-I can feel it!
-Can you feel love?
-Of course ? can!
-Why?What does love feel like?
-Many things,I'll tell you when you come visit us next week!

This was a conversation I had with my 6-year-old niece today as we were talking on the phone,but the truth is,I couldn't really name those things that love felt like.Probably because I am a teenager on my own.But still,I don't think that I will ever be able to explain her or anybody else how one "detects" love.But she will find it and feel it,in many forms and ways.

She'll find love in a goodnight text by a person who loves her.

Or in a hug in the middle of the night.

In a warm laughter at a terrible joke she made.

At at the airport lobby when she meets someone after a long time.

They say,when it's love you can feel it.You can't always see it,but you do feel it,that's for sure.Maybe it's butterflies,maybe it's just warmth all over your body.It could just be an uncontained smile that won't leave your face.Or other things that I can't think of right now.

There is one thing I know.Love is all around,we just don't realise.Mostly because the evil blinds us and doesn't help us see beyond that.But there is love,in the playgrounds and at the bus stations.In the hospitals and in the restaurants.There is good.There is love.Just look for it,and you will FEEL it.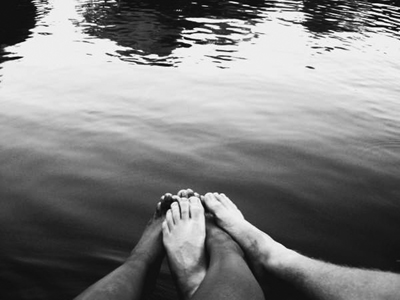 © Michelle W., Ada, MI