My Epiphany
MAG
"You look cute today, my little babaganoosh." I honestly couldn't tell you how many times have I heard that. It comes out of the mouth of a person about whom I care deeply and who has played a significant role in my life. Her name is Kim, and she happens to be my girlfriend of a year. When I think about someone who has had a big influence on who I am, Kim comes to mind. She led me to an epiphany that changed my outlook on life and helped me become a more mature person.
Kim's influence on me began when we met in school. I was, by nature, a shy, introverted boy with little experience outside the small town where I grew up. In my mind, though, I was a genius who knew everything, a misconception that soon would be shot down. Kim was on the other side of the spectrum - she had knowledge of life outside our town and had grown up sooner than most. So, although Kim was only six months older than me, I always looked at her as my superior, valued her opinion, and loved to listen to her and learn from her.
This is where my epiphany began. During the first few months of our relationship, I began to notice that something was wrong with me. I couldn't quite put my finger on it, but it surfaced around the simplest things. For example, Kim would ask my opinion on a shirt she thought was cute or on a band she liked. I would quickly agree, but in reality I had no opinion on the shirt and I couldn't really decide whether or not I liked the band.
This observation was reinforced when I thought about Kim - she knew exactly what she liked and disliked down to the tiniest detail, and she knew her whole life plan: go to college, become a lawyer, get married, have kids, and so on. My epiphany was this: I had no sense of my identity. I had no idea what I liked, where I wanted to go, or what I wanted to be. I realized that I had been faking it my whole life and that I had been a follower of the crowd.
Although I have strived to get to know myself since my epiphany, I still am far from knowing exactly where I belong. This is the reason I am so excited to go to college. Some students, like Kim, choose a major right away and focus on that. For me, college will be an opportunity to take a variety of classes that will broaden my horizons and give me a taste of many different subjects. One of my greatest motivations for attending college is the opportunity to get to know myself by exposing my mind to different subjects and philosophies and discover where my passion truly lies.
I am eternally thankful to Kim for this epiphany and for giving me the motivation for self-investigation. I don't know whether she did this intentionally or if she will ever know what kind of effect she has had on me, but I am greatly looking forward to putting my new values to work.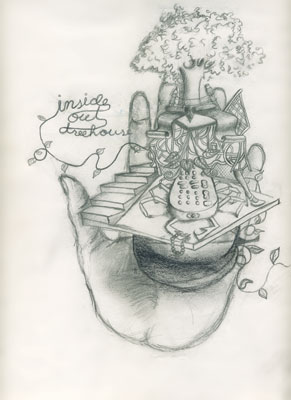 © Anonymous