I Am A Peaceful Dove And You?
January 3, 2015
"Life is a dream for the wise, a game for the fool, a comedy for the rich, a tragedy for the poor"-Sholom Aleichem.
What is life? And who am I? Life for me is a dream, as for calling it pleasant or unpleasant, it's a person's own choice and for me my dream is a pleasant one. Now coming to who I am, I am a peaceful dove.
A dove which flies high in the sky, looking down upon the world with great interest. A world which is completely magical and filled with happiness. But the evils that have grasped this world have made all the happiness hazy. And so finding happiness and peace is not as easy as it once was, but still as they say happiness can be found in the darkest of times if only one remembers to turn on the light. And anyways, life is not about lying on the bed, drinking a mug of coffee in peace, it is about hardships and obstacles because the sweet taste of victory only comes after having tasted the bitter taste of failure.
Hardships, failures and disappointments are a part of life because these are the things that accourages a person to work even harder. But these too are the things that makes the person lose hope.
Everywhere, everyone is struggling to keep up with this race of life. Some are desperately trying to reach their destiny. And many are simply trying to run away from life. Some are hopeless people merely trying to look brave by keeping up a fake mask of happiness while their hearts are crying out for justice. Everywhere, everyone is trying to reach their destiny.
My destiny is to make this hazy happiness outshine the clear evils. But to end the evils of this world, one has to know the cause of these evils. And according to me, the cause of all these evils is excessive greed, excessive love, excessive corruption and least care for others. And things at their excess are just as poisonous as things at their least are.
As an innocuous, peaceful dove, I fly high in the sky, observing the actions of others and at the same time showering this bestial world with the beautiful rain of words, making myself unforgettable and thereby making my destiny and intentions clear. And along the way of life, someone or the other joins me in my endeavor to make the peaceful happiness of this world outshine the endless evils that have grasped this world, and make this world once more peaceful despite the fact that making things is far much harder than destroying them.
But what matters the most here is not my identity. What matters here is your identity and the fact that are you willing to make this world once more peaceful. Because however hard I try to make this world peaceful, I connot fully accomplish this task without the help of other people. So tell me who are you and are u willing to take the weight of this responsibility on your shoulders?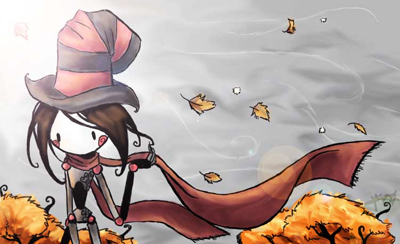 © Kirsten K., El Segundo, CA