Write Clear and Hard About What Hurts
May 6, 2015
Ernest Hemingway has a famous quote that says, "write clear and hard about what hurts." For me, that could be a lot of things to write about. I'll just choose a few.

Number One. I look at you in a soft gaze filled with love and doughy eyes. You look at me with a friendly smile and kind eyes. I gaze at you, while you glance at me. It kinda sucks, ya know? I really like you. Like...a lot. I've thought about having my first kiss with you, hugging you and holding you during scary movies. Though, my first kiss has come and gone, and it wasn't your lips that touched mine. It was someone else's. It was a boy that I think I love, but I'm still learning. At times, I feel emotionless towards him. At other times, I'm absolutely filled with love for those blue eyes of his.

But, we're focusing on you right now. Obviously I can't have you both, and I wouldn't want that. I think things would be harder with you, because you hold onto a love that you can't let go. I see the way you look at the girl who sits next to you in class. I see your eyes cascade over her body. You stare into her. You love her, too, don't you?

You don't look at me like that. I don't deserve such a chocolate gaze to look at me that beautifully. You're friends with so many people; so many girls. Maybe this is just a crush. Maybe this will be over within months, weeks, or days. I sure hope so. Maybe I'll marry my other boy and spend a happy life with him. Who knows? Who knows where the future will take us? But what I know is, you're the most beautiful boy I've ever seen, and that is not a lie. I think you're gorgeous. You're absolutely beautiful. I just wish you thought the same of me.
Number Two. Oh, my. Where to begin? Blue Eyes, you drive me crazy sometimes. I love you, dear, but you really do drive me insane. Like when you said, "kids in Africa are starving and dying, and you're starving yourself just to look anorexic?" That pissed me off. A lot. I was so upset. I sobbed into my arms for so long. It hurt me deeper than you knew. You apologized, and you felt so bad, but that didn't matter to me. It broke my heart. I felt myself shatter, pieces of me slipping through your fingers and onto the floor. I was sure my heart gave you paper cuts on the way down to the floor.

I know you'd probably feel awful if you knew how much that hurt me, but...what you say has consequences, babe. Sometimes I regret what I say, too. I know that it hurts to know that you've caused someone else pain. But ya know what? I wanted support. I wanted love. I wanted to be held and told, "it's gonna be alright. I'll help you through this." Not, "what a stupid thing to do."

I recall you telling me that cutting was stupid, too. I know you feel that way, but it hurts. It's not that I'm defending self harm and eating disorders, it's that when you say cutting is stupid, it's like saying that I'm stupid, too. Cutting is a part of me. I can't change that. I mean, I can, but I can't go back in time and erase all of my scars like a magic marker. If I could, you bet to hell that I would. I'm tired of looking at scars all over my legs and arms. It hurts. It hurts that I can't stop. It's a monster that controls me.

I guess the point through all of this is that I needed love, but instead, I got judgement. That hurts, especially when it's coming from you.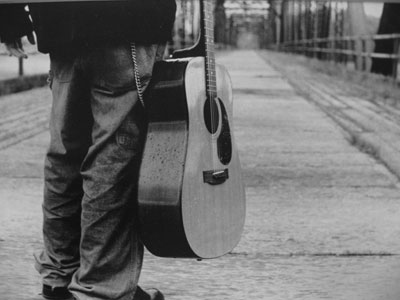 © Bailey M., Eagan, MN