Pregnancy
January 27, 2016
wow it seems like forever when your pregnant, you never know when its time to concieve. being pregnant is something I would have never imagined of until it happened to me.
When i found out i was pregnant i was scared, so scared i cried for two days before i realized i shouldnt be scared. this hapens to women all the time i should be fine right?
i told my boyfriend and he was scared more than i was. that was refreshing, then he saw how scared i was and stepped up and said its ok im your backbone we got this.
now its time to tell the parents..... his parents went well they were excited but concerned at the same time.
my parents were the hard part they are the type of parents who expect to to have a plan and know what your next move is before it actually happens. i have never been so scared in my life but they said they will support and help me when i need it. so relieved..
First Trimester
finding out your due date and how far you actually are gives you nerves like no other because you never know if your further along then you thought, then you see it... the fetus the baby in that screen. a tiny little thing just wiggling in your uterus you actully get excited and then its a rush of tears because as soon as you saw him/her, you loved him/her.
the mroning sickness oh my gosh was the worst, it was in the morning, after you take a shower, after going pee, after every single thing you eat or drink, and especially when your driving omg thats the worst.
but you keep thinking its ok its just the baby adjusting to food. then you realize you cant lay on your belly anymore... that hurts... then the prenatal pills come, no way are we swallowing that huge thing, ok were good finally took it. five seconds later.... out it comes. ugh sickness.
the appointments, the blood tests, the paps, the doctor, nurses. all at once all the time makes time feel like its forever.
Second Trimester
finally we are further along, and finally starting to show! morning sickness finally subsided, but here comes the pee... pee when you laugh, pee when you cry, pee when you cough, pee when you sneeze, pee when you sleep, pee when you eat. this sucks.. like really sucks. your favorite jeans dont fit anymore.... but your favorite leggings and sweat sure do and become even more your favorite because you're thinking about the ,maternity pants and how much you're going to regret that elastic around your whole belly when you start to show more.
finally getting to see more and more of the babies growth andn teh more you see the more you love. did you feel that? that little flutter in my tummy? omg the baby is starting to move a little more!!
cravings! cravings! cravings! omg cravings! chips, pickles, ice cream, take out, soda, pizza, brownies, cake, peanut butter, asiago sauce on everything, whatever the craving... you go girl!!!
finally the time has come! is it a boy or girl? can yousee anyhting? is that a penis? is that a girl crotch? is that a boy part? what is it, just tell me..... it's a.....
may the shopping commence!!!!!!!
clothes, bottles, bibs, crib, car seat, changing table, play pen, diaper bag, bath tub, blankets, hats, shoes, socks, hand mittens, high chair, toys, diapers, diapers, diapers, etc, etc, etc..
getting bigger really not wanting to wear those elastic pants... ugh fine ill wear them.. wait these are actually not that bad.. i just want to sleep for a little bit... 3 am... wakes up significant other... hey hsould we name the baby..... looks at you.. go to sleep!
img did you feel that!?!?! omg!?!? he/she did it again!! she/he finally kicking aagghhh i'm so excited my little baby is finally moving!!
3am... wakes up significant other.. he/she keeps kicking, can you talk to her/him to sleep?
significant other looks over... you're passed out...
Third Trimester
my feet hurt so bad!!! please rub them! oh crap i gotta pee again hold on...
makes it upstairs goes to the bathroom walks in room lays on bed falles asleep for a good two hours..
time for the last pap before the sugar test..
ught at stuff tastes the worst got to chug it.. now to wait for the blood letting.
finally he/she looks so good in the ultra sound! so big!! wait how am i going to get that baby out of me???
well something has got to be cleaned and cleaned now...
cleans entire house, twice, falls asleep for another few hours.. oops
i dont want to go anywhere im so tired and my feet and back hurt ill stay at home today.
finally go the name picked out, but now the baby is kicking me in all the wrong places!! my ribs, my back, my bladder, ugh bathroom break yet again.
maybe i should go for a walk, half way down the street ehhh should i keep going or just go home.... maybe alittle further, walks a few more feet.
im going home my feet hurt.
all these people want to rub my belly but im so not in the mood for this. yes thank its a... the name is... the baby should be coming soon very very soon...
laying down watching tv feet put up relaxing.. i think i just peed my self rushes to the bathroom.. your soaked.. ummm that cant be pee... then the pain starts slowly omg i think my water broke.. calls ambulance waits on toilet for about 15 mins. here comes the gurney.. laying back seems to hurt alot more thn standing...
arivved at the hospital and the contractions starts to kick in high gear and the pain is getting so much worse, gotta breathe, gotta keep myself together. anesthiesologist is finally here!! time for that needle whooo dont freak out, breathe, dont move. ok im finally done with that needle, and im sure the pain is going away very slowly...
cant feel a thing!! yesss!!!
ok they say its tome to push, you got this!!
breathe in and push!!!
ok again breathe in and push!!
one more to go!
breathe in and push!!!
he/shes out!!
i hear him/her crying.. tears startto roll down my face ive never felt so happy in my life!!
time to meet him/her!
so beautiful..
i love you...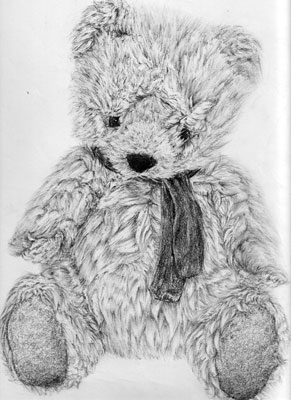 © Sarah F., Birmingham, United Kingdom