Whole Body, Shattered Mind...
February 22, 2017
And there it was! The day that I was waiting for so long finally came. The day in which I could finally have the most exciting ride in the world, so I grabbed my key and went to the sea shore. The hard rocks pinched and stung my legs, and I kept thinking to myself if I take this pain anymore. Because the water was cold, I had to jump head on, and I made a loud splash. I then grabbed one handle of the jetski and pulled myself up. I inserted the key in it's own place and held the "Start" and "Stop" button for 2 seconds to turn the ignition on.

The water was so calm, that I thought for a moment that it was a lake. I warmed up the engine, and then that was where the fun began. As I was drifting through the sea, I saw someone who was riding extremely fast, and he was headed towards me. I used my logic, so I didn't think he was aiming for me, so I turned my head and continued. I then heard a weird sound, so I turned my head and... I felt something hit me, but then everything turned black. While it only lasted about 10 seconds, those 10 seconds of unconsciousness were the longest and most horrifying I have ever encountered. When I finally woke up, at that exact moment, I also felt my left eyebrow was stinging and bleeding a lot. In that moment of time I did not think about my blood but I checked if I had any broken bones, but, luckily, the cut was the only sign of damage that I had. However, I still was shocked and did not know what to do; I was stranded on the sea. One minute passed and I spotted a boat, which came to give me a hand. As we were driving to the shore I felt the sting getting worse and worse, and at one moment, I was about to pass out again. Then, they put me into a bench and I laid down. One of the people treated my wound, and I suddenly started to feel much better.

My whole family thought that it was best for me to go to the nearest hospital and get my stitches done so that the scar would not be permanent. However, as soon as I heard the word "stitches," I immediately started to worry about the pain I might experience, and this put me in a horrible mood. My brother then grabbed his car keys and started to drive me to Himara(which was the closest town to where I was staying). I was feeling horrible about what was going to happen to me however, the motivational words that my brother was saying to me actually really did their job. After some minutes, we finally arrived at the hospital and the nurse started to put anaesthetic on my wound so I would not feel the pain. However, that was the worst part, because the syringe that she stabbed me with burned to the extreme level. After the nurse numbed the scar, I could feel the doctor doing something to it, but I did not feel any pain. He finally stitched my skin back together and we headed to go back to our hotel.

Those days were one of my worst days of my summer holidays, and just in case what happened did not damage me enough, it was my last day of the summer break, which meant that I had to come back to Tirana and to be prepared for school the next day. That damaged me even more! However, I thanked God for keeping me safe, because what happened to me that day was probably one of the best case scenarios, because I could have ended up suffering much worse wounds than I did.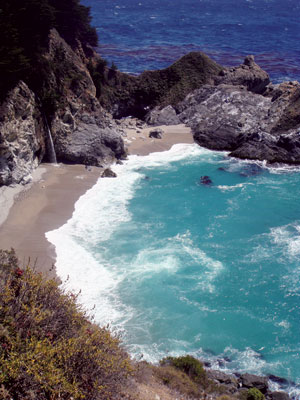 © Piper C.