Smiles: A Sweeper's Tale
April 18, 2017
The following day was the physics examination. The book that was propped open right before me showed snakelike equations and endless derivations, that seemed to me to spring out of nowhere then. I was looking out the windows immediately to my right. Despite being December, the tropics had their own agenda planned out. It being a windy day, honey-golden leaves played about everywhere around the school playground, which remained deserted throughout the year. The crispy leaves adorned the rusted swings, the slides, and the merry-go-round (which lay tilted at an unusual angle). One would get the quick impression that it was an abandoned park from the ancient times, where our grandparents had played when they were kids. Yet, the playground somehow managed to provide a picture of unperturbable happiness, of joyous merriment, of indelible memories, that come with childhood. Heavenly days. I sighed.

I was perfectly aware that the teacher would make a surprise entrance any moment, like an unpredictable flash of lightning, to check if the study was properly being done. Still, the outside refused to let me even turn my head to check if everything was in order inside. The classroom sounded like a disaster. In a few moments, I noticed a group of sweepers, marching towards the leafy playground. They were uniformly clad in blue shirts over their normal wears. With huge white buckets dangling from their tired fingers, the team laughed all the way. Fascinated and curious, I lost myself in their laughs, to an extent where I almost shut my book close, hands under my chin, eyes directly outside, as if I were settling down for a movie on the Second World War. Way beyond the fences even to ponder for once if it was the right thing to do. I was in a different world.

Of the five women that arrived, one was so small and short, that she appeared to me to be hardly half as tall as my physical training teacher. She was even smaller than me. Each of her hands wore a set of red bangles made of glass, that made a soft "tinkling" sound with the slightest movement of her hands. Her bony face expressed poverty, and innocence: pure virtue. I liked her instantly. All the five sweepers were chirping in at once, like the morning birds do. Then, the woman, who I supposed was the leader of the group, said a few words like an announcement. A merry round of laughter. I wished I could join in their conversation. Not that you could find many such unadulterated happy conversations in reality. Life is a fake scenario, I thought, casting a weary glance at the commotion in the classroom. Betrayal had always been the last spoon of soup my friends served me. "Trust none but yourself," mother's words echoed through my eardrums. Too young as I was at the age of eleven, I failed to grab the exact meaning the words withheld. But, I did learn the truth in my own way in the years that followed. The very thought brought back wild encounters, and the consequent experiences, from my personal history. I instantaneously attempted a colossal manoeuvre to stop my brain from recollecting the minute details of those painful incidents.

Just then, the physics teacher stormed into the room, and she very much resembled a sudden memory of a forgotten object – the homework that is to be submitted at school, a project at the company, the purse left back at the shopping mall– the realisation springs into the mind's spotlight in a fraction of a millisecond. She was that quick always. Superspeed, to be accurate. She also carried the no-mess-with-me atmosphere everywhere she went. It greatly aided her to keep my unruly classroom under control. I was sitting in the first row, to keep myself away from my classmates. The teacher, after a short surveillance, left the classroom, much to my relief. I had had to concentrate on the diagram of the Van de Graaff generator all the time she was there.

As soon as she left, I diverted my attention outside, to the two young green leaves at the top of a two-feet-high plant in the school garden. I envied them for their fresh green freedom. The sweepers had by then cleaned up nearly half the little playground. The old lady in the group sat down, exhausted. She grumbled about her nerves once being very active. The little lady that I had liked replied, "Times ought to change. If they stayed the same, I should be dead by now." The fellow workers rebuked her for her statement.

"Stop saying silly things," one said. "Everybody has his own worries."

"True," my mind's voice joined in. How very relatable situations we humans live in, and yet so many divisions and meaningless boundaries exist that swipe out the traces of such unifying aspects. Religions, social classes, races, castes, creed. If God is a person (with all those supernatural powers) who wished to create a peaceful world, he would have created no religions and castes in the first place. Instead, he would have created "superhumans" living equality in all walks of life. An equal world. That thought sounded more and more Utopian as the view of the sweepers slapped my face back to reality.

I was curious as to why that favourite lady of mine talked so desperately. It was not the kind of curiosity that certain predators possess, which is the thirst to gain knowledge about the least misfortunes of others. I always have had a few girls in my classroom who were born piranhas in that aspect. What joy they derive from that, nobody knows. I wanted to know what her problem was, so I could relate to her. My mind had been torn already. The teachers treated us like machines intended only to score marks in the exams. Productivity and creativity were unheard terms in the school premises. Ever since I had entered the higher secondary school, I had often wished to disappear into a wormhole and get out into another universe. What was printed in the textbooks was expected to be written on the exam papers. Rote learning at its pinnacle of glory. Anyone with a good memory and effort is a topper. Though I was one of those so-called "toppers", I hated the system of education so much that I fervently dreamt that my school melted down and remoulded itself into the kind of school that I wanted it to be. Like a Phoenix, yes. Sighing, I shook my head to consciousness again.

The school bell rang, indicating the start of the recess time. The sweepers retired to their "place" beneath the flight of stairs that lead to the first floor. This "place" was just a hollow space that hosted their polythene carry-bags, lunch boxes, water bottles, broom sticks, wiping clothes, and old newspapers. There they sat, and burst into light conversation.

Our school was participating in an interschool competition that was hosted by another school in the city, three days later. Me and six other students were enrolled for the commentary contest. Much to my excitement and anxiety, I was the sports commentator, and the rest of my team had to enact it. The teacher-in-charge had me prepare the necessary background posters for the primary school dance contest. She said she wanted me throughout the day!

Firstly, I sought my physics teacher's permission with this big-enough excuse to get out of the study. Secondly, I was asked to carry on with my work in the platform near the stairs, as the classrooms had all been occupied by the dance students; the stairs beneath which the people I had admired so much were seated.

I started sketching a huge poster of the Earth. The idea, as I was said, was to bring awareness through dance.
"No, no. Not everybody's children are like that," said the old sweeper lady. "My neighbour. She was a sanitary worker. Now, her son is a doctor in London. She is very comfortable now. I grew up my children like that, too. But, I have none to look after me. It is all my fate. My dear fate." She sighed heavily. I dipped my brush in the bottle of blue paint.

"Never mind. We are reaping all that we have sown in our last birth. Anyway, how is your sister's daughter? How old is she now? Three months, now. Right?" came the voice of a middle-aged lady.

"Five months. She is very fair, like my mother. Her eyes are very much like my mother, too," chirped the favourite lady of mine. I sensed the goodness of sheer innocence in her voice, and it somehow managed to fill me with anguish and happiness at the same time. Why is it so hard to find people like her out there, in the world? Or, is it that I am stupid enough to not spot such goodness? No. I decided that the former was truer than true.

All our thoughts were interrupted by an intruder – a phone ring. The favourite lady attended the call.
"Oh.Oh. Okay. Yes, I can buy some food for me at the roadside inn. When will you return? Okay. I will talk to you when I get home. Take care."
She turned to her audience. "My husband is staying at his friend's house in the outskirts of the city. Will not return for three days at least, or so he says," she said, and all of a sudden broke into tears.

"He has been burdened with loans, and now he is struggling to his level best to repay them along with the interest. What can I possibly do? He drinks off half his daily wages. Till yesterday, he arrived home drunk. He beats me up every day till his anger gets quenched. The government does nothing towards shutting down the drinking outlets as well. It is the women who get affected. He plucks away my monthly salary that I receive from the school, too," she sobbed. "If I had my salary, I could send it to my sick mother. God doesn't seem to be understanding our feelings at all," she stuttered, unable to control her involuntary sobs.

The fellow sweepers soothed her with comforting words.

"I go to the temple every week and pray for all I am worth. Yet, my nephew's son was killed in a road accident only last month. God never listens to the voices of the poor. After all, money is everything, dear sisters," quoted another lady.

"Yes. What you say is very true," the old lady responded. "Either a man is too rich, or too poor. But, listen, not all rich people are happy, as we think. The rich lady that I had worked for three years ago seemed to be afflicted with almost all the diseases in the world. Maybe it all is because of our karma."

No karma. No destiny. Life is just the occurrence of events as a consequence of previous happenings, which might or might not have had our influence. I wished to get into this little discussion, but decided to keep my nose out of it. By then, I realised I had got my hands all smudged with green paint. After having been part of this sad conversation (at least, a listener), the Earth that I had painted failed to appear bright and beautiful to my eyes after all, which would have otherwise.

"I am sincerely hoping every day that one day, God will certainly open his eyes. He will help my husband pay back all the debts, and bless my dead child in heaven. My husband will come back to me as a changed man, and will take care of the family with love. I am earnestly waiting for that great day," I heard the favourite lady say.
Optimism at its level best, I thought. What are my struggles next to theirs? A drop of water in front of the ocean. That was an invaluable lesson I learned that day. Stay contented with whatever you have, but never stop chasing your dreams all the same.
A short silence followed her statement. It appeared to provide everyone in the group a sense of hope and relief, including me; a new life that we all awaited. Though I was turned away from the group, I could say from their silence that they were all smiling, directly from the hearts.

I smiled, too.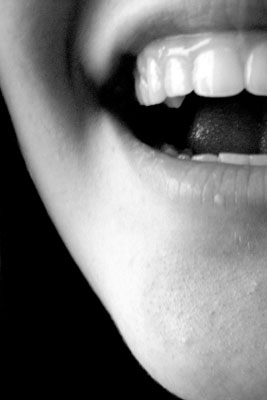 © Katya K.